Family Health: Chicken Pox to Cholesterol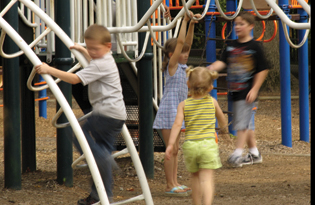 Chickenpox Vaccination Protects Children and Babies
Varicella (chickenpox) vaccine given to children 12 months of age and older has resulted in significant protection from the disease for infants as well, according to a study recently published by the American Academy of Pediatrics. In the study, researchers tracked cases of varicella in infants from 1995 to 2008. Infant varicella disease in children under the age of 1 declined 89.7 percent during that time period, even though infants are not eligible for the vaccine. Before the U.S. began vaccinating children 12 months of age and older against varicella in 1995, infants were four times more likely to die from a varicella infection compared to children ages 1 to 14 years old. Because exposure to the virus continues to occur, improving vaccination coverage in all age groups will further reduce the risk for infants, study authors conclude.
New Year, Healthier Sleep
January is a good time to clean or replace pillows and mattress pads for healthier sleep. Bedding absorbs body oils and sweat over time, and becomes a magnet for dust mites and other microscopic creatures. Wash or dry clean pillows and encase them in mite-proof protectors, or replace them if needed. Turn mattresses over and rotate end to end to help them last longer and help you sleep better. Pillows should be replaced every couple of years, and mattresses should be replaced about every 10 years.
CDC Reports Lower Rate of Teen Births
Data recently released by the U.S. Centers for Disease Control and Prevention show teen birth rates have declined for three years in a row. The rate of births among teens decreased 9 percent from 2009 to 2010, the lowest birth rate among that age group in 70 years. Experts at the CDC attribute the decline to a variety of factors, including lower rates of sexual activity, greater use of contraception and a higher incidence of physicians educating and offering teen mothers long-term birth control methods such as IUDs and hormonal implants, which can prevent second unintended pregnancies.
Minimizing Illness for Children in Day Care
Winter is in full swing, and that means a greater chance of viral and bacterial illnesses, such as ear infections, strep throat and colds. Young children may contract a new infection as often as every three to four weeks, making it seem as if is they are constantly ill. Studies have shown that when a virus is introduced on a toy in a day care room full of toddlers in the morning, it can be cultured from up to 80 percent of the children by the end of the day; 50 percent of the parents will harbor the virus by the next morning. When a child is sick, provide plenty of liquids and give adequate medication to control fevers; check with your child's pediatrician if you are unsure about proper dosages. Make sure your child gets plenty of sleep to enhance chances for a speedy recovery. If a fever persists or returns, take your child to the doctor to see if a bacterial infection has occurred.
Call for Cholesterol Screenings for Children Ages 9-11
Cardiovascular risk factors present in childhood can greatly increase the likelihood that a person will develop heart disease as an adult. The National Heart, Lung and Blood Institute, part of the National Institutes of Health, now recommends that all children be screened for high cholesterol at least once between the ages of 9 and 11, and again between ages 17 and 21. Physicians will be able to use a non-HDL cholesterol test that does not require children to fast; children with abnormal results should be followed up with a fasting lipid profile. Most children with high cholesterol are prescribed lifestyle modifications, including diet and physical activity.
Katherine Kopp is a freelance writer in Chapel Hill. She and her husband are the parents of three daughters.