Fall Styles Embrace the Blanket Scarf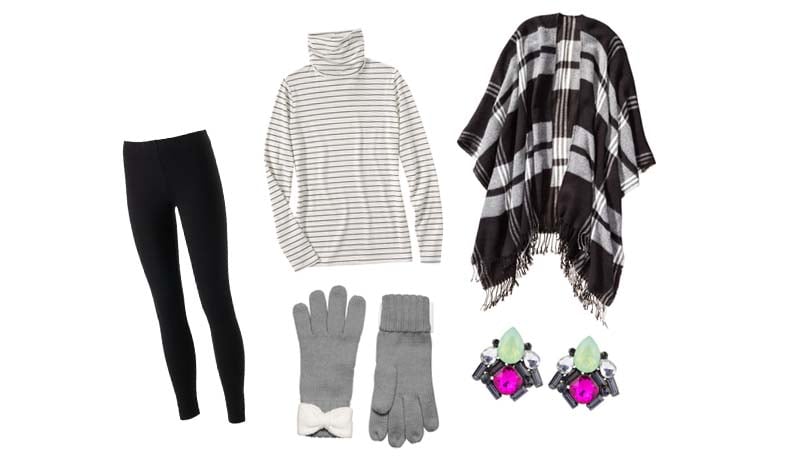 Cuddle up! Drape, belt or wrap this season's fun and flowing trend: the blanket scarf.
1. Black and Grey Plaid Wrap Poncho, target.com, $26.99
2. Grey Color Block Bow Gloves, katespade.com, $48
3. Ivory/Black Stripe Shaped Layering Turtleneck, landsend.com, $29.50
4. Black SONOMA Life + Style Leggings, kohls.com, $9.99
5. Green Opal Lorraine Studs, moonandlola.com, $52
Lauren Bell Isaacs is the digital media specialist for Carolina Parent.