Extra Curricular Craziness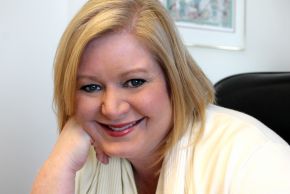 Interesting topic… Kids extra curricular activities and the single mom. How do you balance it?
My ex and I truly have a joint custody arrangement. It's 50/50 as far as time is split. My kids are always with me on Monday and Tuesday. They are always with their dad on Wednesday and Thursday. Weekends consist of Friday, Saturday and Sunday. We alternate every other weekend. Some weeks I have my kids two days with five days off. Some weeks I have then five days in a row. That's when it's combined with my weekend.
We switched to permanent assigned weekdays a few years ago. I like knowing each week I can plan my days with the kids. And I can also plan their extra activities on my days.
Now I'm going to write this next part very carefully and try not to be too bitter. My ex and I have very different lives and philosophies about our kids and the time we spend with them. He is remarried and all about absolute order in his household. Homework, dinner, baths, everything clean and tidy, done quickly and efficiently. He is quite unwilling to add events to his schedule that will change this order of things on his days with the kids.
On the other hand, I feel it's my responsibility as a parent to make it happen when my kids say they want to be in gymnastics or soccer or scouts. As kids this is their time to explore new things and find what they love and are interested in. I believe their time with me is theirs and about them, not me. Due to this different thinking, extra curricular activities happen on my days.
I have to tell you that most evenings I would give my left arm to just come home, make dinner, do the dishes, check homework, get them clean and crash. I feel rushed all the time and we don't really spend any us time on Monday or Tuesday. It's frustrating to try to cram a week's worth of activities into two days. But it's what I have to do, isn't it?
I'm so interested to see what happens with this situation in the next few years when the kids become more social and more active.
One thing I need to realize more often is that no relationship is really 50/50, even if you are divorced.  What is it they say?  That a man who thinks marriage is 50/50 doesn't understand two things… women and fractions.  It's exactly the same when it comes to co-parenting.  The time may be equal but what we do with it is very different.  I do admit that I get frustrated. But you know what? I can only control my part and they will remember. I'm doing what is right and what I believe in.  
I love my kids and they are my priority. They are my family. We are a little team. And I hold my exhausted head up high because I prove it 100% every day. And that's all that matters.
Have a great day!
xoxo
Jen