Explore the Color Maze at the Greensboro Science Center
The exhibit features hands-on stations with optical illusions, shadow puppets, prisms, orbs and more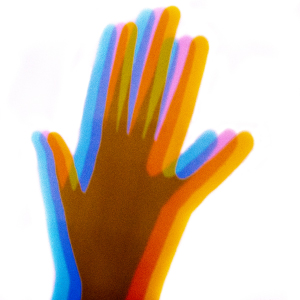 Looking for a fun day trip on summer break? The Greensboro Science Center recently unveiled a new exhibit, the Color Maze, a puzzling adventure that highlights the science of light and color.
Upon entering the exhibit, guests will encounter hands-on stations designed to shed some light on everything from optical illusions and color blindness to ultraviolet light and wavelengths. Young children are invited to explore and learn in a play area containing manipulatives such as colorful blocks and books about colors. In addition, guests can pop virtual balloons and watch them rain colorful confetti, create colored shadows and put on a puppet show with shadow puppets.
The maze itself features twists and turns with colorful surprises around every bend. Fireflies are featured in an area designed to enlighten guests about bioluminescence (light produced by living things). Prisms illuminate the mystery behind rainbows, demonstrating how white light is split into the color spectrum. Shooting stars spotlight the science behind the different colors you see when meteors streak through the sky. Fun finds like colorful orbs and a black light zone also await discovery.
"Color is such a big part of our world and we wanted to shed some light on the fun science behind the spectrum and optics!" says Martha Regester, the Greensboro Science Center's vice president of education. "We think visitors of all ages will really enjoy the exhibit's special effects and want to play with color."
Admission to the Color Maze is included with general admission to the Greensboro Science Center, which also offers an aquarium, museum and zoo. General admission is $13.50 for adults ages 14-64, $12.50 for children ages 3-13 and $12.50 for seniors ages 65 and older. Children ages 2 and younger are free.
Source: Greensboro Science Center