EpicFest Literary Festival 2017
EpicFest Literary Festival 2017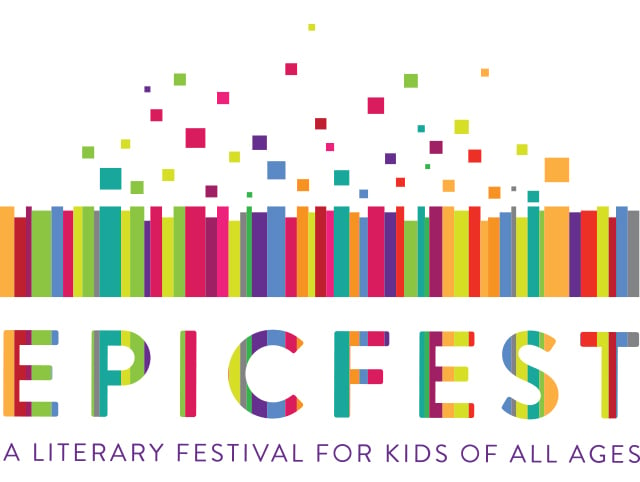 Mark your calendar for EpicFest, Charlotte Mecklenburg Library's annual family literary festival. EpicFest joyfully connects children, books, authors and illustrators through activities that encourage a love of reading and learning. This year's festival will feature appearances by 11 award-winning authors and illustrators, a musical performance by Eric Litwin of "Pete the Cat" fame, and an evening event just for teens.
Kids yoga, group art, family cooking and music are scheduled throughout the day. The entire event is free. EpicFest is made possible with the support of presenting sponsor Wells Fargo and additional generous corporations, foundations and individuals. It was created to remember and honor Jim and Elizabeth (Libby) Preston's passion for reading, and to encourage and instill a love of reading in children.
When? Saturday, Nov. 4, 2017, 10 a.m.-4 p.m.
Where? ImaginOn: The Joe & Joan Martin Center
Authors and Illustrators appearing at EpicFest Family Festival: John David Anderson, Margery Cuyler, Alan Gratz, Fred Koehler, David Lubar, Kelly Starling Lyons, Kathryn Otoshi, Olugbemisola, Rhuday-Perkovich and Janet Tashjian.
---
In "Bonaparte Falls Apart" by Margery Cuyler, Bonaparte is worried about starting school and what his classmates will think of him as he constantly looses his parts. His friends Frankly Stein, Blacky Widow and Mummicula help him find a solution to the problem.
---
In "Flashlight Night," illustrated by Fred Koehler, readers learn about all the possibilities of a flashlight that opens up the night and shines a light to magical worlds.
---
In the wordless picture book "Draw the Line," by Kathryn Otoshi, two boys get their lines crossed and become angry with each other. The anger softens and they learn to become friends again.
---
EpicFest for Teens: Robin Benway and Amber Smith
EpicFest for Teens is for high school students in grades 9-12. This special evening will feature two EpicFest young adult authors as featured guests: The authors will speak at 8 p.m. and be available to sign their books. Each attendee will receive a copy of their latest releases. EpicFest Teen Night also includes a DJ, virtual reality demos, art, Kiss Print reading, snacks and more.
When? Saturday, Nov. 4 from 7 to 10 p.m.
Where? UNCC-Center City Atrium, 320 E 9th St, Charlotte
How? Tickets are free, but must be reserved in advance. Each teen can reserve two tickets. Parking is also free with a parking pass. (Registered participants will receive an email with directions to download the parking pass a few days before the event).