Education is Key to Controlling Food Allergies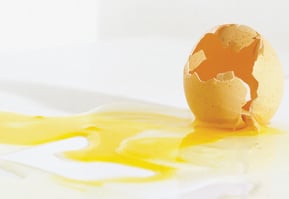 When even a Hershey's Kiss can be devastating, it's paramount that parents teach their children with food allergies when and how to say "no," especially at school.
Reed Pake, a rising Mooresville sixth-grader, learned this lesson early on. His mom, Wendy Pake, says, "One of his first words was 'ingredients' as in 'what are the ingredients?' so he helps avoid those situations. Of course, there were times when unsafe food treats were given out; in these cases, he said 'no, thank you' and was just a good sport as long as everyone washed their hands afterwards."
Of course, it's also just as important to educate your child's teachers and caregivers, and help them understand the seriousness of food allergies.
"The key here is education, education, education and empowering your child's caregivers with the knowledge that they can effectively handle their food allergies," says Gabriella Carsten, of Waxhaw. Her son, 4-year-old Henry, is allergic to several foods.
"I educate his teachers in detail about his allergies, handing out and showing how to use Epi-pen trainers, and staying in constant contact with his teachers throughout the year regarding parties, celebrations and holiday 'feasts.' For any surprises, like a birthday situation, we keep a bag of safe treats for him at school so that if something unsuspected does arise, he is not without," says Carsten.
The Centers for Disease Control and Prevention reports that food allergies affect 11 million people in the United States. Food allergies lead to 30,000 cases of anaphylaxis, 2,000 hospital stays and 150 deaths each year.
If you're the parent of a newly diagnosed child, Charlotte Parent is here to help you make living with food allergies a little easier.
Warning Signs
Kay Knight, M.D., of the Alabama Allergy and Asthma Clinic in Birmingham, Ala., says not everyone will react the same way to every food allergen. "Different children can experience different symptoms," she says. Some reactions include:
• Hives
• Swelling of lips, tongue, throat
• Nausea
• Abdominal cramps, diarrhea
• Eczema
• Shortness of breath, wheezing
• Drop in blood pressure
• Loss of consciousness
According to the Food Allergy Initiative, anaphylaxis is the most severe allergic reaction and can include one or more of the symptoms listed above. It is sudden, severe and can be fatal, and it should always be treated as a medical emergency.
Staying Safe
It's vital that people understand the seriousness of food allergies. "They can be life-threatening and shouldn't be taken lightly," Dr. Knight says.
"Communication is the biggest key," says Susan Teske, director of clinical nutrition and lactation services at Children's Hospital in Birmingham, Ala. "Everyone who comes in contact with your child on a regular basis should be aware of the allergy. Awareness is the key."
You can't be with your child 24/7, so teach him to take responsibility for his own health. Your child should know how to respond when someone offers a treat he cannot have. "Teach your child not to accept food from others or share or trade lunches," Dr. Knight says. "Teach them to say something like, 'I can't eat that. I'll get sick.' "
Substitutes Available
If your son is allergic to cow's milk, it doesn't mean he'll have to eat his cereal dry forever. Alternatives exist for some foods that cause allergies.
Teske says rice milk or soy milk, such as the Silk brand, are good alternatives to cow's milk. Dr. Knight adds that rice flour and soy flour are good substitutions for wheat, and fruit purees will work in place of eggs.
And even though your daughter may not be able to eat eggs as a 2-year-old, she might eventually outgrow the allergy. Dr. Knight says about 80 percent of children outgrow allergies to milk, eggs, soy and wheat.
Resources for Living
Having a food-allergic child doesn't mean you have to prepare all of his meals at home. Carsten and Pake have found that several local restaurants are responsive to those with food allergies. Their favorites include Jason's Deli, Maggiano's, Chili's, Red Robin and McDonald's.
Pake says, "We just have to be very specific and check the hamburger before Reed eats it."
With all the books and Web sites that offer information on living well with food allergies, you'll be able to make sure your child can enjoy birthday parties and playdates like other kids. Cookbooks offer recipes and online stores offer goodies that are safe for those with food allergies.
Here are some resources recommended by Dr. Knight and Teske and moms of kids with food allergies:
• Parents of Allergic Kids, www.pakcharlotte.org, is a Charlotte network of friends who support each other. The group seeks "to raise awareness about the prevalence and severity of food allergies. We also want to educate parents, caregivers, professionals, and our children's peers about safely caring for our children."
• Food Allergy and Anaphylaxis Network (FAAN), www.foodallergy.org, aims to build public awareness of food allergy through the media, education, advocacy and research efforts. The site also includes recipes, answers to common questions and a guide for the newly diagnosed.
• Food Allergy Initiative, www.foodallergyinitiative.com, is a nonprofit that raises funds for the treatment and cure of food allergies. Each of the top eight allergens has its own page that lists products that are common sources for the allergen. Alternatives to the allergen are also included.
• Food Allergy Information & Training Helper, www.foodallergyfaith.org, is a nonprofit designed to educate the public. Alabama mom Heather Garner started the site after her daughter developed food allergies.
• Allergy Grocer: www.allergygrocer.com
• Divvies foods: www.divvies.com
• Vermont Nut Free: www.vermontnutfree.com
• "The Parent's Guide to Food Allergies," by Marianne S. Barber
• "Getting Started With Food Allergies: A Guide for the Newly Diagnosed," by FAAN, is filled with the basics. It also provides tips on grocery shopping, food labels and eating out.
• "Understanding and Managing Your Child's Food Allergies," by Scott Sicherer
• "The Food Allergy News Cookbook"
• "What's to Eat? The Milk-Free, Egg-Free, Nut-Free Food Allergy Cookbook," by Linda Marienhoff Coss
Tiffani Hill-Patterson writes about parenting, health and fitness. She can be found on the Web at www.tiffanihillpatterson.com.