Editor's Note (November 2019): Paying It Forward
From our new issue of Charlotte Parent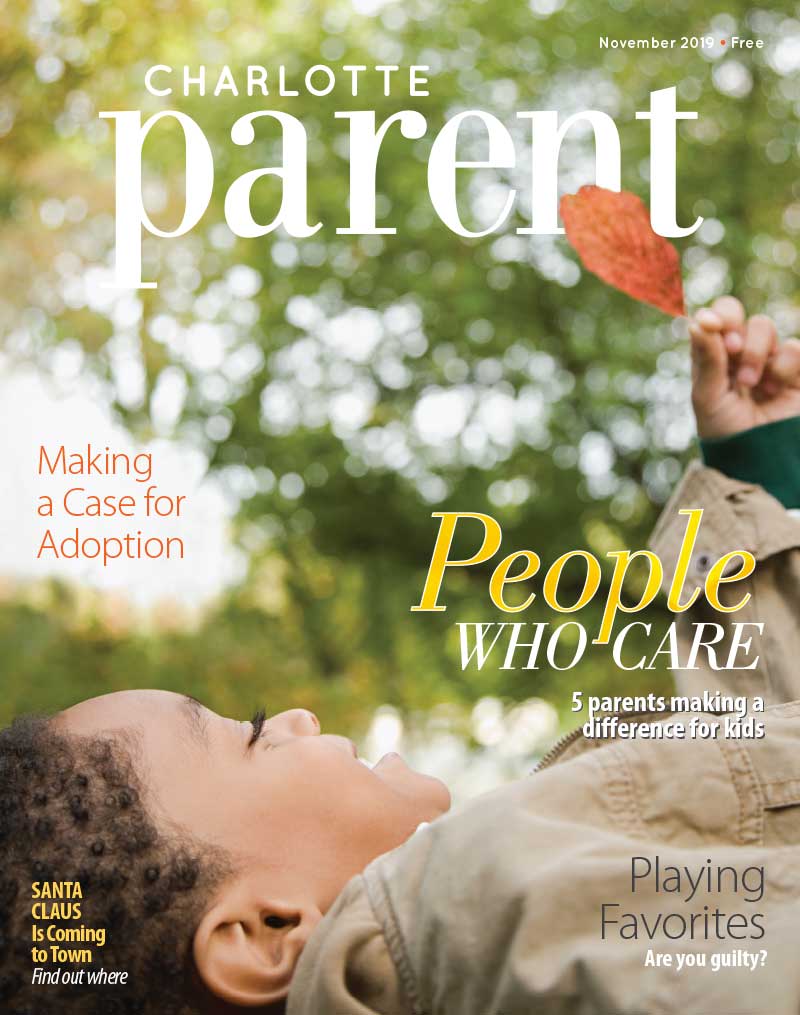 Charlotte is without a doubt a city of philanthropists. Fall galas and fundraisers that benefit a multitude of causes are abundant, but what about the people working behind the scenes of nonprofit organizations that help meet needs of our city and communities. There are many people in the Charlotte-area that struggle to pay bills, put food on the table each day or have a house to call home. In this issue, we spotlight five parents who are moving the needle in the right direction to help families and children. These go-getters are motivated by personal experience, inspired by neighbors, and simply driven to be part of solutions. People like Emily Ratliff who through Claire's Army helps support families who have children battling cancer by providing some basic comforts; Kim Aprill, the "food rescuer" with Food Connection CLT, who is helping stop food waste and get hot, healthy meals to shelters, domestic violence facilities, and homes for children; and J.D. Ross, who along with his son Lawson, created a Tae Kwon Do program for children with special needs. Their efforts and outcomes are inspiring. Read their stories, plus two more, in the feature "People Who Care."
November is Adoption Awareness Month. No two adoption stories are the same, but each is a story of uniting children with adults to make a family. Read three stories of families, with very different dynamics, that adopted, their journeys and adjustments, plus questions to ask if you are thinking about adopting. November is also the month we kick off the holidays. Find where and when the tree-lightings and parades are taking place and where Santa is making appearances.
As we stop and consider the little things to be thankful for this season, it's a good time to reach out, share and support one another. Kindness lifts everyone and is free to give. You never know what someone is experiencing in their life. A smile, a nod of encouragement or recognition, or a helping hand can make a big difference in a person's day. Happy Thanksgiving!