Easy Costume Ideas from PBS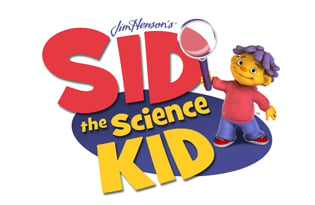 As a special Halloween treat, The Jim Henson Company has made a downloadable costume pattern and do-it-yourself costume idea available to families. The pattern is for "Buddy the T-Rex" from PBS's Dinosaur Train, and can be downloaded here. You can choose from an extra-small or small pattern size.
If you have a little scientist in the family who enjoys watching PBS's Sid the Science Kid, make your own "Sid" costume using these tips from The Jim Henson Company:
1. Start with a red hoodie, blue pants and red sneakers.
2. If hairspray or a colored wig is too much for your little scientist, you could try creating Sid's hair by using some thick lavender-colored yarn.
3. Cut the yarn in long lengths that can reach ear to ear over your child's head. Cut enough pieces to cover your child's head. Use a shorter piece of yarn to tie all the pieces together in the middle.
4. Fasten your Sid "wig" to your child's head using hair clips or bobby pins and trim the bangs as needed so your child can see.
5. Be sure to color your child's nose orange, just like Sid!
Learn more about both TV shows at PBS.org and have fun with this project!
Photo provided by The Jim Henson Company. ?