Double Time
How Being A Sister To A Special Needs Sibling Established The Path Of My Feet As A Special Needs Mom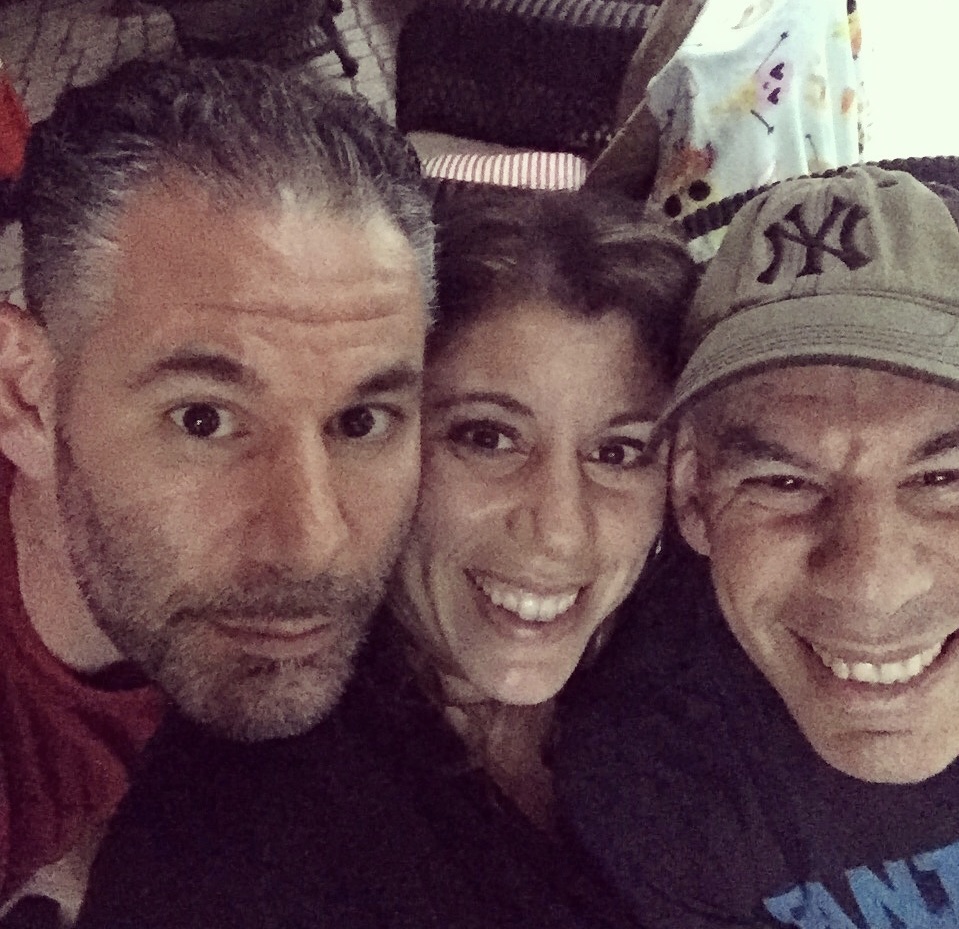 As a young girl I knew that I had been gifted with something amazing, something different that set me apart from all the other children that I knew. You see Russell is my older brother and Russell is autistic. Growing up with an older brother who has autism made my protective instincts and sense of compassion kick in at an early age. I had to view the world through a different lens. I knew that I had to protect Russell and I always tried to create inclusive opportunities for Russell to partake in all my life experiences. What I didn't know was that this amazing gift, and characteristics that I developed during my childhood, would later lead me to my present day life as a mom to a special needs child of my own. I never thought this would be my path, however I believe that my childhood served as boot camp preparation for parenthood. This preparation etched extra strength into my DNA that I couldn't foresee, all for a greater purpose that I now understand.
When we decided to have a second child, I remember telling the doctor that I had an older brother with autism. He stopped dead in his tracks and stared at me. He then proceeded to ask me if my husband and I had considered genetic testing, to which I replied, "No". He insisted on providing me with a card for a specialist, which I took reluctantly. When I arrived home, I remember telling my husband about what I just experienced with the doctor. I was miffed by the notion that the physician believed going through any testing would somehow determine if my own child had autism or some kind of deficiency that was linked to genetics. In all honesty, I was angry that the doctor even implied that this was a possibility simply because Russell is autistic. I angrily vented to my husband and he asked me what I wanted to do; reacting from a place of hurt I told my husband, "Anything I uncover won't make me love this baby any less. Having Russell as a brother made my life more beautiful". When our second child, Vincent, was labeled as "developmentally delayed", my heart sank and secretly I cried really hard for days. The life that I had envisioned now had a hairline fracture in it. As I filled out endless papers and consulted numerous professional, the struggle took a severe toll on me as I tried to navigate the process which left me with the constant feeling of hitting a brick wall. While I wanted to believe with every fiber of my being that having a special needs brother would prepare me for the journey with my own child, being a sister carries very different responsibilities and a vastly different perspective. While some circumstances I faced were eerily similar, I still wasn't completely ready for the path I had walk.
Fast forward to a few weeks ago, I heard a question on the radio about siblings and what have you learned from your siblings. If you have siblings, you know they help mold who you are during your formative years. Naturally I thought immediately about my personal experience and the experience I see with my own children and their brother. While I am very different from my brothers, our sibling dynamic carries an eternal bond that cannot be severed. We all know one another in a very different and intimate way that has made our life journey uniquely ours knowing what makes the other tick and understanding one another's idiosyncrecies. All of this is the part of being a sister which also translates over to my role as a mom. When talking with my children about their own brother who they too experience different situations and circumstances, where the need to protect and guide will kick in like second nature, I have five (5) rules to live by when we embrace this journey called life.
Here are my five (5) life rules:
Never apologize for who you are or compromise what you want; your journey is uniquely yours and will bring you to your purpose,
Breathe deeply in every hard moment to maintain balance (and help hold back tears),
Highlight the strengths that are unique to individual. In Russell's case, it's his art and for Vince, it's his love of sports,
Build friendships with other families who are on a similar path. I have found that the silent understanding we provide to one another is theraputic and often takes the sting out of my lonely moments, and
Every achievement no matter how significant, is an achievement and worth celebrating with verocious happiness!
Originally from New Jersey, Lauren Troche relocated to North Carolina with her husband and family in 2006. Over the past 13 years, she has seen much change, but the most rewarding experience has been watching her brother Russell thrive. More about Russell, his artwork and Lauren's life experiences can be found at www.russells-room.com. To contact Lauren directly, you can email her at russellssister@gmail.com. She resides in Union County with her family.
For support and to make more connections in the Charlotte area, consider joining this private Facebook group Special Friends Connection – Charlotte Area.