Discover These Family Exhibits in the Greater Charlotte Area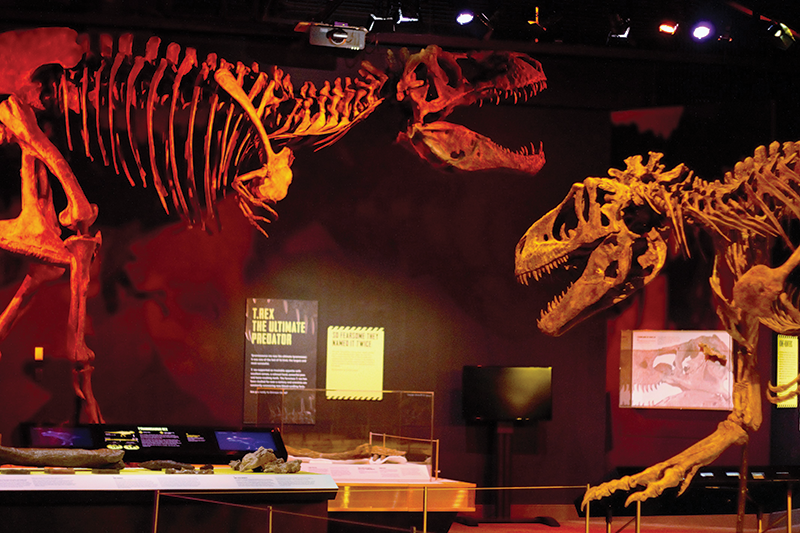 Pollinator's Paradise (Through Sept. 3)
Daniel Stowe Botanical Garden, 6500 S. New Hope Road, Belmont. $6.95-$12.95, children under 2 admitted free. 704-829-1286. Celebrate the importance, beauty and majesty of pollinators at the Bungalow of Butterflies and try your hand at Pollinator Putting. dsbg.org.
---
Tyrannosaurs: Meet the Family (Through Sept. 3)
Discovery Place Science, 301 N. Tryon St. $16-$20, free for children under age 2, includes museum admission. An innovative, multimedia experience that showcases never-before-seen dinosaurs in the Tyrannosaurs family tree. Dig in the Dino Pit, see the show Saurus! A Dino-mite Spectacular, and play a paleontological game show, Egg-Stinct. science.discoveryplace.org.
---
Year of the Engineer (Through Sept. 3)
Discovery Place Science, 301 N. Tryon St. $13-$17. 704-372-6261. Celebrate the creativity and imagination of engineers exploring the new Thinker Space lab and exhibition Think it Up, along with the premiere of Dream Big: Engineering Our World in the IMAX Dome Theatre. science.discoveryplace.org.
---
Storyland: A Trip through Childhood Favorites (Through Sept. 9)
ImaginOn: The Joe and Joan Martin Center, 300 E. 7th St. 9am-5pm. FREE. 704-416-4600. Seven award-winning children's picture books, including "Chicka Boom Boom" and "If You Give a Mouse a Cookie," come to life at this imaginative, hands-on experience. Recommended for ages 8 and younger. imaginon.org/storyland.
---
Amazing Butterflies Maze (Through Sept. 15)
Culture and Heritage Museums of York County, 4621 Mount Gallant Road, Rock Hill. 10am-5pm. $5-$8, free to members and children age 3 and younger. 803-329-2121. Wind through a maze that encompasses the life journey of a caterpillar and its metamorphosis into a butterfly. chmuseums.org/myco.
---