Diane Restaino: Fighting Cancer with Filmmaking
A behind-the-scenes look at the Joedance Film Festival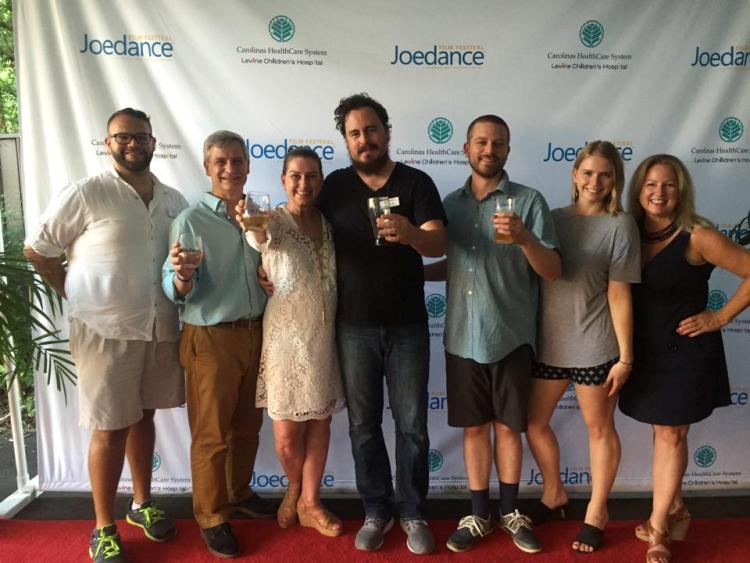 Under white-tent canopies, films flickered on silver screens. For six years running, Indie film-lovers and cancer research supporters have convened in the Fourth Ward neighborhood for two days of film viewing and fellowship for the Joedance Film Festival. The film festival is more than just a time and space to showcase up-and-coming filmmakers. The Joedance Film Festival is an ever-growing ongoing memorial and fundraiser highlighting a mother's love for her son.
The film festival is named after Joe Restaino, the oldest son of Mike and Diane Restaino. Joe suffered from osteosarcoma (bone cancer). In 2010 his body had succumb to the cancer. The film festival raises funds to support clinical trials and research at the Levine Children's Hospital for rare pediatric cancers, including sarcomas, blastomas and brain tumors, in the memory of Joe.​
For Diane Restaino, the method of choice to fight cancer is through funding cancer clinical trials and soon-to-be-formed cancer research internships for the Levine Children's Hospital. Her goal is to help fund research in a highly strategic manner that benefits families in the Charlotte community. And she chose a fund-raising method that she knows would delight her son Joe.
---
Joedance Film Festival 2016 Promo from Joedance Film Festival on Vimeo.
"Joe loved movies. Animated films were his favorite and he was quite the 'Lord of the Rings' fan."
The first year the festival was composed of Sundance films that were projected on a make-shift screen with the help of neighbors. "David provided the projector. Molly allowed us to use her railing to prop up the projector to the appropriate height. Others donated speakers to give the festival that Dobly theatre sound and feel. Whatever we needed to make this festival happen, our neighbors were there for us," she says. "How touching it was to see two days of people connecting for Joe."
The greater Charlotte community now comes together every year to celebrate Charlotte's film-making creatives all while helping a mother honor her son by raising funds to help other families fund their fight against childhood cancer. At the Aug. 2016 event, a ticket purchased to the Joedance Film Festival provided attendees with entry to the Joedance film tents to view several Charlotte-connected Indie films and shorts, a hot dog, access to a good Charlotte brew and other bar spirits, and the ability to help in the fight against rare pediatric cancers.
---
To learn more about how you can do your part as a volunteer, venue host, or festival attendee to help fight the good fight against childhood cancer all while enjoying a night out on the town in Charlotte, head to Joedance.org/volunteer/.
---
---
UPCOMING EVENT: Oct. 5, 2016 | 5:30pm – 7:30pm at Legion Brewing | A chat with Dr. Javier Oesterheld, specialty medical director Pediatric Hematology/Oncology/BMT and Palliative Care at Levine Children's Hospital at Carolinas Medical Center and Adjunct Assistant Professor at UNC Chapel Hill.