Deferred? Six Tips for Deferred College Applicants
College applicants can use these tips to help move their application into the "accepted" pile.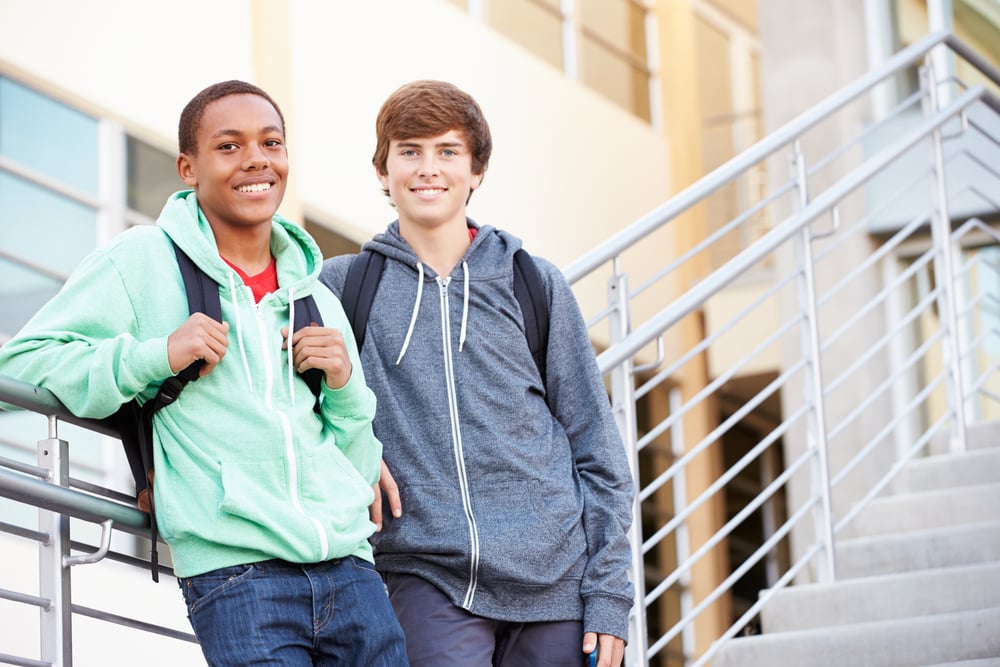 There's a reason the National Hockey League forever did away with the tie back in 2005 — it's an outcome that is antithetical to the natural human desire to sort out winners and losers, to see results in black and white terms, to know definitively where one stands. Unfortunately (or perhaps, fortunately), the early action/decision process in college admissions frequently results in the ultimate act of indecision — the deferral. While better than an outright rejection, being deferred can leave students feeling helpless and lacking further agency in the quest to win acceptance. This is simply not the case. Below are six things that you can and should do upon being handed the admissions equivalent of a 1-1 tie.
1. If you haven't already done so, draft a letter addressed to the Dean of Admission and to the admissions counselor assigned to your area, which (1) reiterates your intentions to enroll if admitted, and (2) restates why you believe the college is most suited to your interests and goals. Be sure to reference specific courses, extracurricular activities, and/or research opportunities that you plan to pursue. Also make sure that your letter strikes an upbeat and appreciative tone; doing so shows resilience and leaves a positive impression.
2. Solicit a letter of recommendation from someone who is able to offer a different and fresh perspective on your candidacy. For example, if you've only submitted teacher recommendations thus far, consider sending a letter of recommendation from an extracurricular sponsor or work supervisor, who can attest to your abilities and work ethic outside of the classroom.
3. If your SAT, ACT and/or SAT Subject exams constitute a relative weakness of your application, consider registering for an additional test or two. As evidenced in our prior posts, standardized test scores still matter and improved results can go a long way toward improving your admission prospects. If you decided to take an additional exam, do so in January or February, before your prospective colleges finalize their admission decisions.
4. Seek opportunities to earn additional recognition. If you're a writer, send an article to your local newspaper; if you're an artist, explore opportunities to exhibit your work; if you excel in math, enter a competition. Securing a competitive scholarship, distinguished award, or similar honor can often aid borderline applicants.
5. If you have not yet visited your first-choice college, consider doing so. A campus visit offers you an opportunity to talk with students and current staff, meet face-to-face with your admissions counselor, and further acquaint yourself with the offerings of a particular college. It may also improve your admissions prospects.
6. Study hard. First-semester grades are extremely important for deferred applicants and provide you with one last opportunity to exhibit scholastic promise and a trend of academic improvement. It is also important to note that a number of competitive colleges are willing to review January SAT and/or February ACT scores in their regular admissions processes, so if you're not satisfied with your currents scores and believe improvement is possible, consider registering for one final test.
College Transitions' Final Thoughts
Even if you dutifully adhere to the above advice, it's important to remember that your first-choice school may still reject you in the regular admissions cycle. In 2015, MIT deferred 4,535 early admission students and later accepted only 248 of that cohort. Historically, Dartmouth ultimately accepts only 5 percent of its deferred ED applicants.
Receiving a deferral is by no means a defeat, but it is critical that you line up a solid back-up plan as you wait for a final decision. Remember, there are countless institutions that can offer you a top-notch education. If your deferral turns into a "yes" later on, that's fantastic. If not, keep in mind that you still have a plenitude of excellent choices before you.
College Transitions is a team of college planning experts committed to guiding families through the college admissions process. As counselors and published higher education researchers, we aim to bring perspective (and some sanity) to college planning, and we strive to provide students with the support they need to enroll and succeed at a college that is right for them. Please visit our website—www.collegetransitions.com—to learn more.