Crunchy Onion BBQ Chicken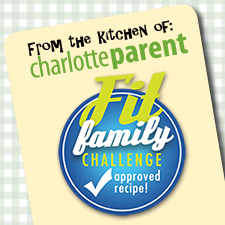 "As a Registered Dietitian Nutritionist, small business owner and mom to a busy 5-year-old, I am always looking for quick and easy dinner ideas. My little boy is hungry the minute he comes in the door after swim class, and I often need to put together a healthy meal in just minutes. Below is a tasty recipe that is popular with everyone in my family, from my 5-year-old to his grandpa. My husband even takes the leftovers in his lunch!" -Melissa Herrmann Dierks, RDN, LDN, CDE
Yield: 4 servings
Ingredients:
1/2 cup BBQ sauce
1 1/3 cup french fried onions, crushed
1/4 cup Parmesan cheese
1/2 tsp pepper
4 boneless skinless chicken breast halves (6 ounces each)
Directions:
Place BBQ sauce in a shallow bowl. In another shallow bowl, combine the onions, cheese and pepper. Dip both sides of the chicken in BBQ sauce, then one side in the onion mixture. Place chicken, crumb side up, on a baking sheet coated with cooking spray. Bake at 400 degrees for 22-27 minutes.
Nutrition Facts:
1 chicken breast half = 286 calories, 10g fat, (3 g saturated fat), 97 mg cholesterol, 498 mg sodium, 9g carbohydrate, 36g protein, trace fiber.
To make this a quick, easy and complete meal, pop some white or sweet potatoes in the microwave; add frozen 'steam in the bag' veggies and some fresh fruit. Voila! A balanced meal, ready in minutes.
Recipe adapted from Taste of Home Comfort Food Diet Cookbook.