Creativity Meets Technology in New Lab at Cannon School
It's full STEAM ahead for students at Cannon School this year.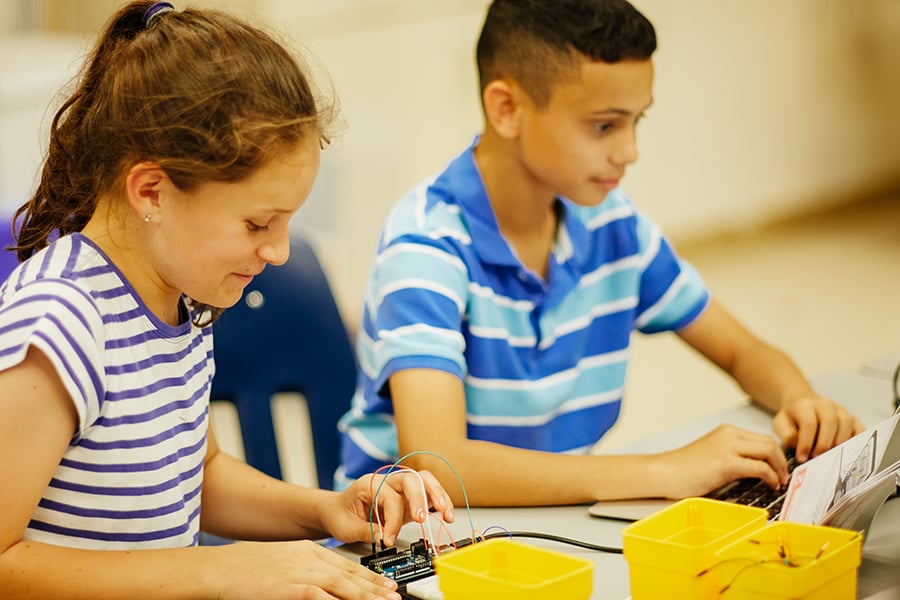 You could say it's full STEAM (Science, Technology, Engineering, Arts, and Math) ahead for students at Cannon School this year. They will have access to a brand-new, state-of-the-art facility just built on their campus that integrates STEM and digital media arts with academics. By integrating circuitry, robotics, 3-D printers, multimedia hardware and software, students are able to practice critical-thinking skills across a range of disciplines.
"If a kid is able to create, invent and learn in a space that is conducive to imagination and collaboration — that's what lights them on fire," says Leigh Northrup, Cannon's dean of innovation and technology. The lab can be used for anything from creating sculptures that move with a microcontroller, generating a robot that can kick a soccer goal, making a video game controller out of glasses of water, or designing jewelry that incorporates LEDs.