Common Core Conundrum: How Does the Nationwide Curriculum Affect Your Child?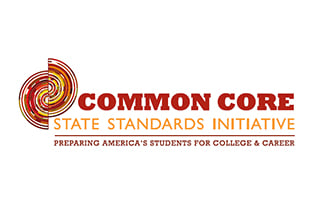 Proponents say Common Core State Standards help students who move during their K-12 years by maintaining a consistent curriculum across the states. Those against the Common Core curriculum have concerns about age-appropriate teaching material and increased standardized testing. We opened up the floor to Charlotte Parent readers to ask questions about the Common Core State Standards. Tammy Howard, director of accountability services for North Carolina Department of Public Instruction (NCDPI) and Robin McCoy, director of K-12 curriculum and instruction for NCDPI, provide some answers.
What are some of the strengths of the Common Core?
McCoy: The Common Core State Standards are standards for English language arts (ELA) and mathematics. … They encourage higher-level thinking skills, including problem solving and reasoning skills. They allow for students with high mobility to be more successful, since school districts across states will be using the same set of standards in ELA and math.
How were the End-of-Grade (EOG) and End-of-Course (EOC) tests changed to adapt to the Common Core State Standards?
Howard: As with any shift to new content standards, new tests were developed and first implemented in 2012-13. The impact on the test is the rigor of the content standards. The tests are aligned to the content standards, thus measuring whether students have learned the standards. The percent of students (who are) proficient has decreased, but that is expected anytime there are new content standards and a shift in what is taught.
What constitutes changes in math due to the Common Core State Standards?
McCoy: There are three main shifts in the math standards. First, there is greater focus on fewer topics so that students gain a strong foundation and solid understanding of concepts, a high degree of procedural skill and the ability to apply math to real-world problems. Second, there is a greater emphasis on coherence or linking knowledge and skill development across grades so that learning is a progression rather than disconnected topics or memorization. Third, there is greater rigor, meaning that conceptual understanding, procedural skills and fluency and application are given equal intensity so that students gain a deep command of mathematical concepts.
At the high school level, our math courses are now titled Math I, Math II and Math III. The courses include the same concepts and skills included in the courses we previously called Algebra I, Geometry and Algebra II. However, the Math I, II and III courses reorganize the concepts and skills into a more integrated course of study that leads to a greater conceptual understanding of mathematics.
I'd like to know more about Read To Achieve. Is this part of Common Core, or was it implemented as a separate initiative?
Howard: This is not part of Common Core. It is a reading initiative enacted by the General Assembly in 2012.
I want to know when to expect testing and what's expected in kindergarten related to the new curriculum.
McCoy: During the kindergarten year, information collected during the first 60 days of enrollment creates a Kindergarten Child Profile, capturing a snapshot of each child at the beginning of kindergarten. To create the profile, the teacher intentionally collects evidence about what children can say, do, make or write across five areas of learning and development: approaches to learning, cognitive, emotional-social, language and communication, and health and physical. … The evidence collected is then used to help the teacher understand where a child may be in his or her learning. This helps the teacher and student make immediate and ongoing adjustments to instruction and learning.
Federal Decision or State Choice?
On July 22, N.C. Governor Pat McCrory signed into law a bill that calls for review and revision of Common Core math and reading standards for N.C public schools. The State Board of Education, who is responsible for adoption of standards for N.C. public schools, will make modifications based on recommendations from an 11-member standards advisory commission. Until changes are adopted by the State Board of Education, current curriculum remains in place. The South Carolina State Department of Education is also in the process of developing new state standards in reading in math with the intent of replacing Common Core curriculum in the 2015-16 school year.
Learn more about the standards and international benchmarks at corestandards.org.
Carolyn Caggia is an editorial intern with Carolina Parent magazine. She is a rising junior at N.C. State University majoring in environmental science with a focal area in journalism.