College Savings 101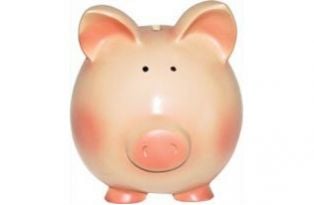 There's an interesting juxtaposition when a child goes to college. The child celebrates the successful culmination of years of academic pressures, while the parents grapple with a different kind of pressure: how to pay for a higher education.
"Any time after the child is born is a good time to start saving for college – the earlier the better," says Jim Miller, a certified financial planner with Woodward Financial Advisors in Chapel Hill. With tuition rates on the rise, careful financial planning is more important than ever.
Parents who decide saving for college is important must know the options available and the facts about each, according to Todd Rose of Hinrichs Flanagan Financial in Charlotte. "Each option carries specific rules regarding contributions and tax implications, and some can impact eligibility for financial aid," he says.
The Options
Every state offers a 529 college savings account, in which earnings or withdrawals are exempt from federal tax, provided the monies are used for qualified higher education expenses, such as tuition or books.
"A 529 is a good vehicle, especially for parents of young children, because you're getting that tax-free growth," says Miller. He also recommends the 529 as a practical option for parents with kids in middle school.
Other options include Uniform Gift to Minors (UGMA) or Uniform Transfers to Minors (UTMA) accounts. Children gain full control of these accounts upon reaching adulthood (age 21 in North Carolina) and are free to use the monies as they please, except for food and shelter. South Carolina uses the UGMA only, and minors gain control at age 18.
A third option is a Coverdell Education Savings Account (ESA), which can be used for primary or secondary education. Coverdell ESAs allow money to grow on a tax-deferred basis and proceeds to be withdrawn tax free for qualified education expenses at a qualified institution.
Permanent life insurance is gaining in popularity. Certain policies can be designed to carry a cash value that grows on a tax-deferred basis and can be taken out tax free. Use is not limited to education expenses, and the cash value is protected from creditors.
Even with a range of options, some parents don't begin planning for the expense of college until their children are in high school. What to do?
"Your options at that point are limited," says Miller.
"Keep in mind that there are options for scholarships, as well as student loans that traditionally carry low interest rates and deliver tax deductions on the interest," says Rose.
Hit the Books
In terms of scholarships, one Greensboro family has found tuition relief in the form of merit-based scholarships. Todd and Tammi Early have three children, all of whom will be in college this fall.
"For my kids, it was all about studying and doing well on their SATs, because there are merit-based scholarships out there for kids," says Tammi. The couples' oldest child attends the University of South Carolina, but because of her high SAT scores, she pays in-state tuition and receives a stipend each semester.
"At USC, they are up-and-coming about giving kids in-state tuition," she says, also praising similar tuition-assistance programs in Georgia and Maryland. Tammi emphasizes the importance of SAT prep classes and of the PSAT test, which is co-sponsored by the National Merit Scholarship Corporation and provides students with scholarship opportunities.
Student loans are another alternative. "Loans are easy to get and are appropriate, as opposed to tapping retirement accounts," says Miller. Parents may opt to pay off their child's loans or to split payments with their student.
Financial aid is another consideration, but Miller warns parents not to rely on this option. Financial aid is based on income, and people often overestimate they amount for which they will qualify. The Free Application for Federal Student Aid (FAFSA) is available, as well as the College Foundation of North Carolina (CFNC), the state's free college access information service. It is recommended to apply as soon as possible after Jan. 1 of the student's senior year in high school.
In South Carolina, the Future Scholar 529 College Savings Plan is not set up as a foundation in the same way CFNC is, however, families can use South Carolina Student Loan or www.treasurer.sc.gov/college_savings to find financial aid resources.
Parents can save themselves a lot of headaches by planning early. "Where you save is less important than the fact that you save," says Miller.
More information about finding funds for college, the admissions process, virtual tours, the best college books and Internet resources, and links to more than 100 North Carolina colleges is available in Carolina Parenting Inc.'s online parenting publication at www.NCcollegeguide.com.