CMS School Choices Increase Learning Opportunities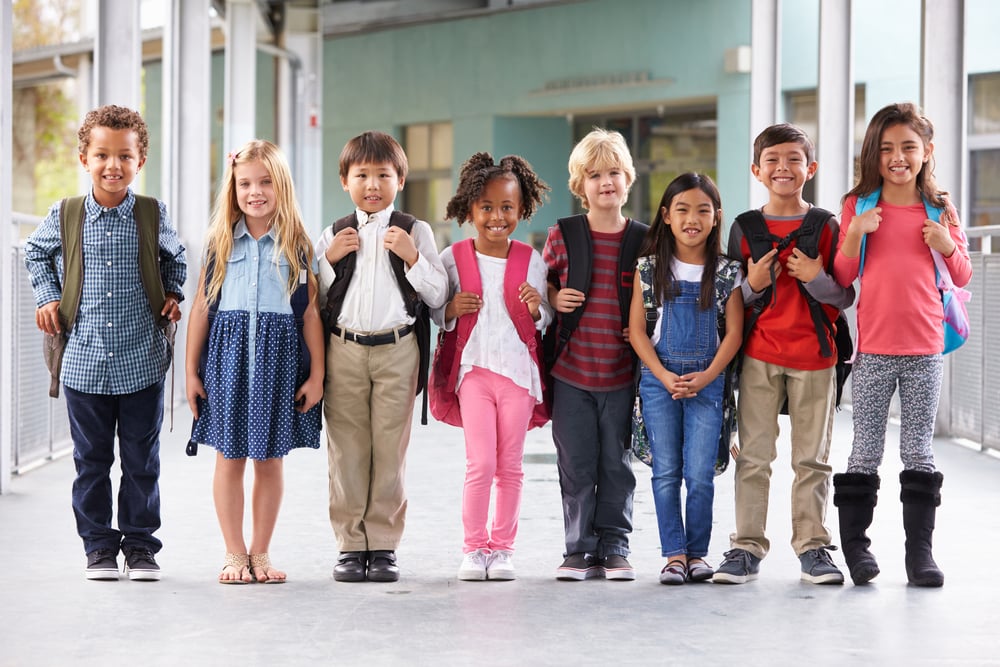 Charlotte-Mecklenburg Schools magnet programs are a large draw for families in Charlotte. Applications for magnet seats increased by 36 percent for the 2017-2018 school year from the previous year. More than 25,500 students enrolled in magnet schools or programs for 2017-2018, compared to about 22,300 in 2016-2017. With the aim of supporting students' individual interests, abilities and talents, CMS offers a number of school choices and theme-based magnet programs. New options, such as a coding magnet for elementary students and a high school for those interested in becoming educators, drew strong interest for the 2017-18 school year. Schools or programs that offer Science, Technology, Engineering and Mathematics (STEM) and Science, Technology, Engineering, Arts and Mathematics (STEAM) are among the most popular options. Partial and full magnet programs exist throughout the school system. The following information gives a quick definition of programs and learning styles available to students in CMS. To learn more about the school choice application process and lottery, go to cmschoice.org.
---
Magnet Program Themes
The Global Studies, Leadership and Public Safety program develops young leaders who are knowledgeable about their contributions to the global community through building and maintaining positive trusting relationships and service learning. Students get hands-on personalized instruction in the skills needed to succeed in law enforcement, fire fighting and emergency service, starting with an overview of public safety.
The International Baccalaureate program is a rigorous program of study, available in elementary grades through high school that focuses on critical-thinking and international mindedness. The program intellectually, personally, socially and emotionally engages a student through a curriculum that includes cultural understanding, language development and volunteerism. The program teaches students to ask challenging questions, develop research skills and become active learners.
STEM and STEAM programs approach teaching and learning that integrates skills of science, technology, engineering and mathematics. STEAM fuses arts and creativity with STEM to engage the whole child and foster high achievement in all areas by blending the arts and sciences. Both STEM and STEAM require high student engagement in exploring creative and critical thinking that supports collaborative learning. Students discover the "how" and "why" behind the creative processes.
World Languages and Language Immersion programs promote high academic achievement in literacy and proficiency in dual languages while enhancing cultural awareness. Students can choose between traditional language classes or the immersion method. In Language Immersion students receive academic instructions in two "target" languages, and have the unique opportunity to become fluent in Chinese, French, German, Japanese or Spanish by participating in the elementary program. Curriculum content is taught in the target language in grades K-8.
Learning Approaches
Blended and Virtual Learning programs are designed for students in grades 9-12 and give students some control over time, place, path or pace of learning. Blended Learning offers students a combination of face-to-face and online instruction. The program offers a rigorous curriculum comprised of honors, advanced placement, online courses and college courses. The Virtual Learning program serves grades 9-12. Full-time students take 100 percent of their classes online. Courses support honors, advanced placement, career and technical education, and elective courses.
Learning Immersion and Talent Development provides students a learning environment focused on instructional strategies for advanced learners and rigorous curriculum. Students are expected to use analytical and critical thinking skills to solve real-world problems. The Learning Immersion program serves grades K-5. After grade 2, students are tested to place into the Talent Development program, which serves students in grades 3-5.
Montessori classes are nontraditional classrooms where students work individually or in small groups, and develop a sense of self-esteem because they are given a balance of freedom and responsibility. Children can enter the program at age 4. CMS has four Montessori schools for grades Pre-K-grade 6. John Taylor Williams Secondary Montessori opened in 2017-18 to serve grades 7-10. It is the first public Montessori high school in North Carolina.
A rigorous teaching of study skills with a core emphasis on the basics is fundamentals of the Traditional program. The program is committed to developing young citizens that possess leadership skills that are nurtured within and are demonstrated openly in service and responsibility to self, family, community and country.
Visual and Performing Arts programs develop a student's talents for the arts through specialized studies in dance, music, theatre and visual arts. Academics are approached through arts education, integration and exposure.
Accelerated Learning Opportunities
Charlotte-Mecklenburg Schools offers Middle Colleges and Early Colleges through partnerships with Central Piedmont College and UNC Charlotte, which allows students the opportunity to take college courses while completing their high school graduation requirements.
---
School Choice Offerings Coming in 2018-19
Environmental STEM
Creative Arts
Leadership and Environmental STEM
Coding and Digital Technology
Computer Science and Coding
Leadership and Paideia
Health Sciences and Careers
---
Michele Huggins is the editor of Charlotte Parent magazine.