CMS Board of Education Opts for Brief In-Person Period Before Remote Learning
This is what 'B+Remote' entails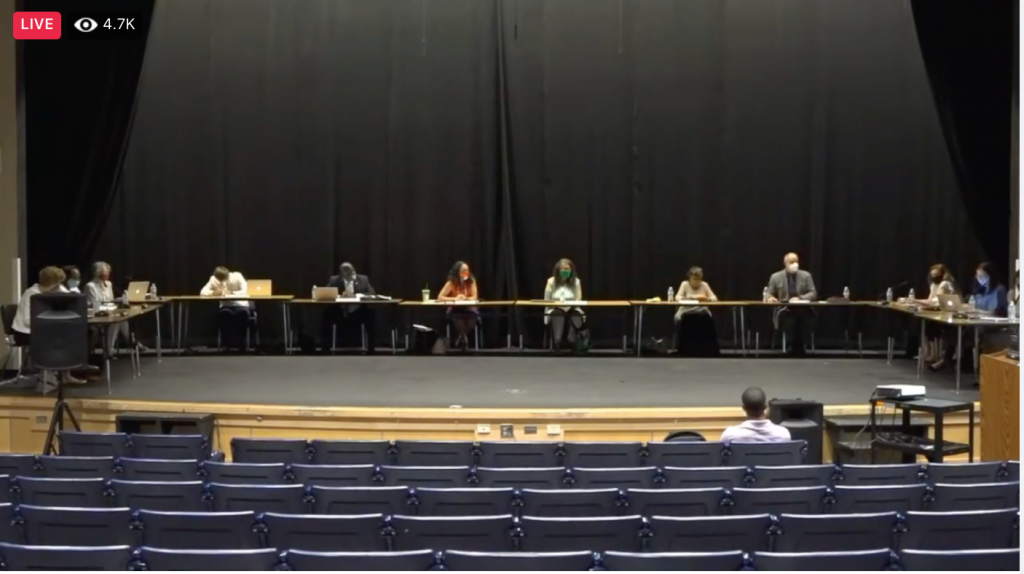 In an evening plagued by tech issues, the Charlotte-Mecklenburg Board of Education voted to install the plan "B+Remote" for reopening schools this fall in a streamed emergency meeting on Wednesday. The plan requires two weeks of rotating students in-person before moving to remote-only learning for all CMS students on Aug. 31. For the few days they attend school in August, students acquire tech equipment and are onboarded for remote learning.
BOE Chair Elyse Dashew said that she didn't "see this as forever remote." Other board members stressed that this period of remote-only will allow better preparation for the possibility of students later returning to schools. Those first two weeks at the beginning will see students at each school separated into three groups that will rotate between in-person and remote learning. "Track A" students come in Monday-Wednesday during the first week; "Track B" students come in Thursday-Friday and Monday-Tuesday of that following week; and "Track C" comes in for the final three days (Wednesday-Friday).
The meeting began at 4:30 p.m. and the "B+Remote" vote arrived after 10 p.m. There were several breaks throughout due to the streaming feed going down and other audio and connection issues. The final vote passed 7-1, with Sean Strain against and Rhonda Cheek abstaining.
We'll update this story with more details as they become available.