CMS Board Approves Student Assignment Plan
The plan pushes through and now it's time for executing strategy.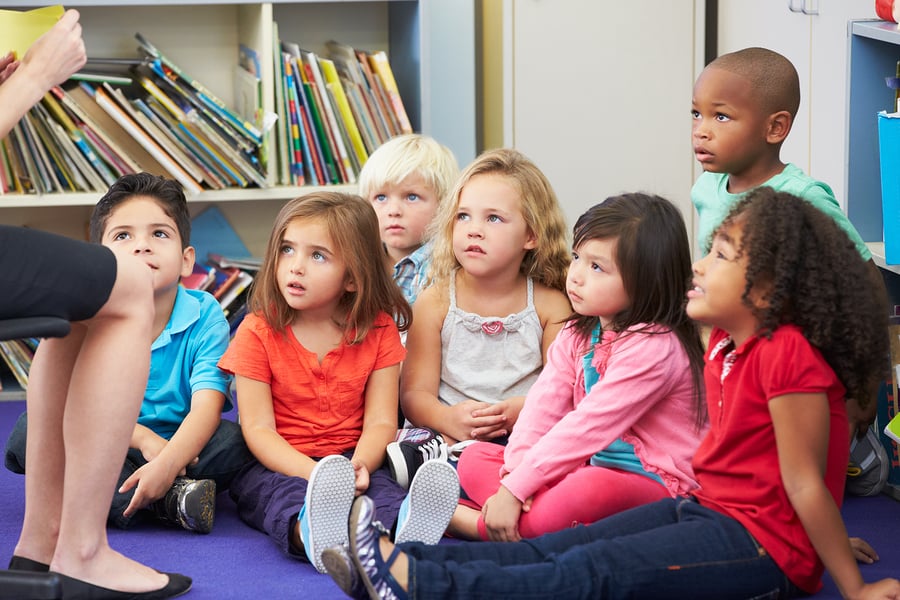 Charlotte-Mecklenburg Schools student assignment proposal was approved by the board of education last night. It wasn't a unanimous agreement across the board, but rather decisions split both by the board and in the community. It's been an emotional rollercoaster of heated debates about elementary school pairings, changing full magnets to partial magnets, and middle and high school feeder patterns since the proposal was pitched earlier this spring.
I've been quietly watching and listening. I'm a parent of children who will be affected by the elementary school pairings. My oldest son will be in fourth grade at Cotswold Elementary when the Cotswold/Billingsville match-up takes effect. My youngest will start kindergarten one year after the new K-2 campus is established for Cotswold/Billingsville at the Billingsville campus.
The new mergers of school communities has many upset for different reasons. Change does that. I wasn't surprised at the outcome of last night's vote. I believe that Superintendent Ann Clark and her team truly have the interests of the "system" of students in mind and answered the call of parents to keep neighborhood schools in place.
I listened to her speak on WFAE Charlotte Talks. I've kept up with the community meetings, and I've followed the news that has diligently deciphered the proposed plans. No plan, however, will ever be perfect for everyone.
There have been many questions and a ton of community feedback, which is great. Feedback means people are engaged. Some of that feedback resulted in updates to originally proposed plans, including the "Two Great Middle Schools" plan proposed by parents affected in the Dilworth/Sedgefield community.
There also have been threats of people fleeing the public school system for private and charter schools. That's not so great, because threats help no one.
I grew up attending Charlotte-Mecklenburg Schools, except for a brief stint in a small private school from grades 4-6. Those years I was out of public school was due to a choice my parents made. They didn't think I was being challenged like I needed to be. Choice is good when you have it. Not everybody has a choice.
I went to private school for three years before going back to public middle and high school, which were incredible years filled with fantastic teachers and a world of diversity.
I've said since having my first child, I want him to be immersed in a diverse school setting because it's a reflection of the world. I want him to understand different backgrounds, ask questions and be challenged to understand not everybody is like him. That's the real world we live in, and, if embraced, one that I believe can make a better day-to-day environment for everyone. That said, I'm a realist and know that my ideal of a better world can only come with time and changed perspectives.
I grew up with friends who weren't all like me. Some had less opportunity due to socio-economic family constraints, some had parents who were divorced, some had parents that weren't white-collar professionals that worked long hours, some grew up on farms, others were big families who shared small two-bedroom houses in the middle of town. And we didn't all share the same skin color. It didn't really matter to me. I liked getting different perspectives. I chose my friends for who they were, not where they lived or what their parents did or didn't do. The common ground for us was our school, our teachers, and the fact that we were all just kids figuring it out together.
I believe every child deserves the same opportunities to grow and learn. For some the school setting may be the only place for those opportunities.
The CMS student assignment plan isn't bad, but next up is the execution of plans. There are many factors at play, including merger of curricula, getting all teachers trained on curricula, bus plans, etc. etc. As any parent, I have pondered negatives, but also recognize the potential positive outcomes.
Cotswold is at max capacity and then some. This plan helps open up space that can make learning environments better for all students. There will be rough patches to come, but the plans are doable. No "problem" comes without a solution.
Change in Charlotte is moving at a break-neck speed. Neighborhoods are changing. Schools have to adapt to accommodate the growth. The plans have been put in place. Now it's time to embrace the change and look forward for our kids and the Charlotte community. I'm going to be positive and recognize that I can contribute to the school for my child and his peers.