Choosing a Guardian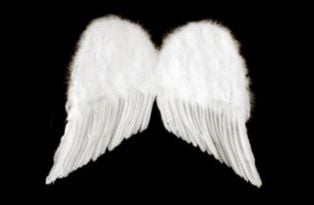 Once you become a parent, you suddenly are faced with some grown-up decisions you might not have considered in the past. It is time to get responsible for the little life you are raising, and that responsibility can be filled with some daunting tasks like creating a well. One of the most difficult decisions can be choosing a guardian for your child.
With the help of Charlotte financial planner Ryan Platt, a partner with Personal Strategy Group, and some hints from legal Web site Nolo.com, I've put together a quick list of questions to help you in choosing a guardian.
Stop fretting and get down to it. Answer these five questions, and you'll be well on your way to getting the job done.
1. Who is on your list? You need a list, and family is a good place to start, but don't limit your choices to a brother or sister. What about a dear friend? Whomever you choose, it is important a prospective guardian knows your child and your child knows him or her. Familiarity is key.
2. What is the family situation? Let's face it — raising a child is not easy. A guardian must have the time, be available and able to raise your child or children. It may not be wise to select a single parent with a house full of kids, a career professional who travels frequently, or a grandparent who may have health issues. When considering the guardian's family situation, think about longevity, stability and consistency, and whether the person will have the time, focus and energy to devote to raising your child to adulthood.
3. What about financial resources? Hopefully your child will have enough funds from your life insurance to be self-sufficient. But if you don't have life insurance, you should add it to the list of things you need. If you do not leave enough funds to support a child or children until 18 years of age, consider the financial resources of the guardian. Is he or she financially secure and able to take care of your child?
4. Dos the person share your core beliefs? Find someone who has similar religious beliefs, education and lifestyle views. You will be comforted knowing someone you trust, and who will instill the morals and values you hold dear, will raise your child.
5. Does he or she live nearby? Location is important. If your prospective guardian is not in the same geographic area, your child might need to move to a new city or state. This will be disruptive and may have a negative impact on your child, so location is an important consideration.
Finally, make sure you approach and ask the prospective guardian discreetly and respectfully. He or she will want to think about it and discuss the idea with a partner or spouse. Being a guardian is a big commitment and not right for every person. If the answer is no, do not try to persuade or convince. It is best to move on and find the person who will accept the responsibility — someone who is genuinely concerned for your child.
Congratulations! You have made an important plan for the security of your child and his future. Though you hope this plan will never be put into effect, feel good about your choice. You can rest easy, once the guardian has accepted and everything has been documented in your will.