Choose Your Summer Adventure
Kids need a chance to get creative and make their own outdoor summer fun.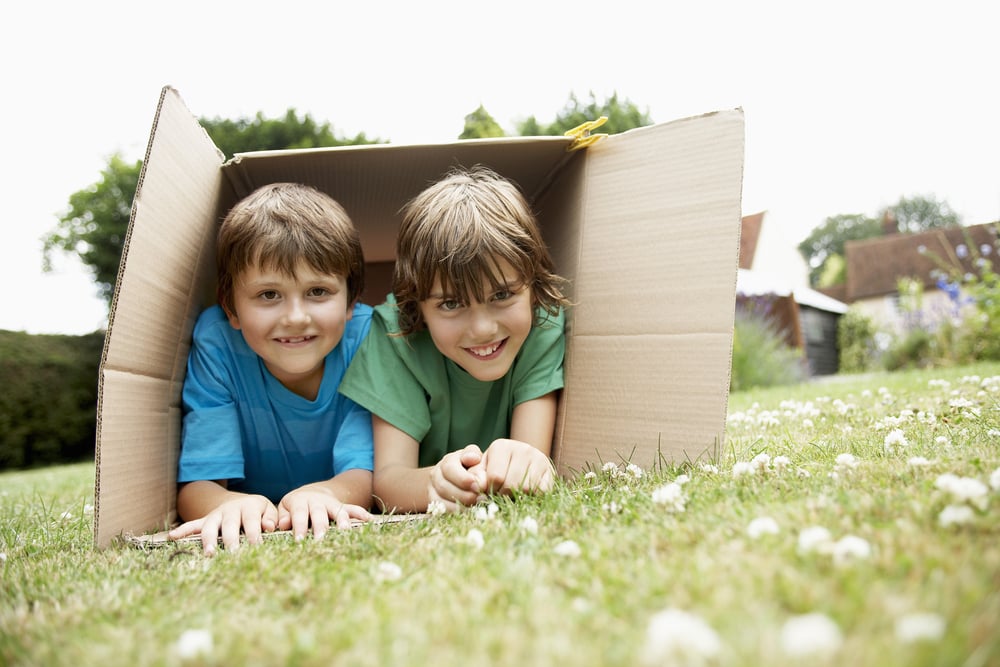 One of my most memorable childhood summers was the one just before I entered fifth grade. I was 11. My mom was taking classes in pursuit of an accounting degree, and because she was in class on most days, instead of going to daycare or a summer camp, my friend Justin's mom watched me. I use the term "watched" loosely, as Justin and I were given an awful lot of freedom to roam. As long as she knew where we were headed and when we'd be back, we were free to devise our own adventures. It was pure magic.
Justin and I were thick as thieves. We shared a love of a new show called "The Simpsons," we both loved listening to Aerosmith and we both rocked awesome rat-tail haircuts. We'd race each other on our bikes, or ride over to the mall or the Dairy Queen. I remember riding to a quarry that was miles from his house just to go swimming. Another time, we went to see the movie "Terminator 2: Judgment Day" even though we were clearly underage. We even jumped off a bridge once – a 20-foot drop down to a sandbar below. Suffice it to say, we didn't always do what we told Justin's mom we were going to do.
I certainly feel that all the exploring I did helped me learn how to get along with others, cooperate and use my imagination. For many kids today, though, summer is merely a continuation of the heavily scheduled, hectic school year. Camps, sports programs and lessons fill their days. Those things are all well and good, but kids need a chance to get creative and find/make their own fun.
I understand that many moms and dads work and need their kids to be in daycare, camp or some other all-day, supervised setting. There are fewer Justins in the neighborhood in 2018. I also understand that safety is a bigger issue than it was almost 30 years ago. Having said that, though, here's a thought: instead of overscheduling them, send them outside.
My wife or I give our children an indoor option like cleaning or some other chore, and for some reason they always choose the option to find something else to do. Hmm. Nothing makes me smile more than when I see my two sons amongst a group of kids in our front yard playing baseball or, even better, some game they created as a group.
When I was kid, sure, we'd come inside and "veg" with the TV or video games for a little while, but not for hours on end. We also had no problem sitting around and listening to music while talking. I never see kids do that these days. We also didn't have our own phones, smart or otherwise, which meant we could focus on who we were actually with at the time.
One more thing, Mom and Dad. You know, it's also OK for you to take the kids out for an adventure on your own. No plan. You just get on your bikes and start riding with no particular place to go. Decide together what the day has in store. Celebrate the things you all enjoy and get out and do them. I looked good with a rat tail. Maybe I could bring it back and start a retro trend?
---
Derek James is a host of WCCB News Rising. He and his wife live in Charlotte with their two sons who are age 9 and 7.