Children's Picture Books to Kick Off the Winter Season
Grab a cup of cocoa and cuddle up with your little ones for some terrific winter stories.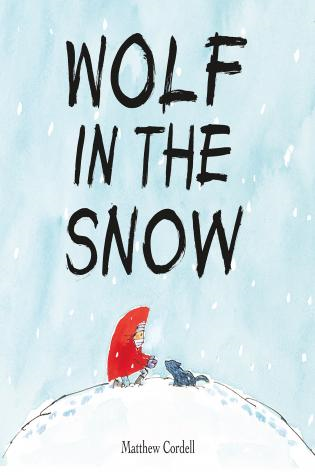 "Wolf in the Snow" by Matthew Cordell. A wordless picture book (or nearly so) to share with my preschooler? Absolutely! Explore the story together through the beautiful illustrations that demonstrate a special bond that is formed between a girl and a wolf one cold, snowy night. Wordless books are a great way to interact with the story, and your preschooler in a new way! Challenge your little one to use the pictures to decide what is happening as the story unfolds and to predict how the story might end. These are Active Reading skills useful for preparing your child to become a successful reader! Recommended for ages 3-7.
Find out more about Active Reading workshops.
---
"Small Walt" by Elizabeth Verdick, illustrated by Marc Rosenthal. Reminiscent of "The Little Engine that Could," this is the story of Walt, a very small but determined snow plow with a very big job. In the middle of the city, with heavy snow coming down, Walt waits patiently to be selected to plow the city streets. Amidst the jeers of the bigger plows, Walt quietly hums a refrain that repeats throughout the story, "My name is Walt, I plow and I salt. I clear the snow, so the cars can go!" Will Walt be able to keep going as the snow gets deeper and deeper? Will he need the help of the bigger plows and lose their respect forever? This is a story that tugs a nostalgic heartstring, from Verdick's storyline to the colorful pencil drawings of Rosenthal. This is sure to become a wintertime favorite of young and old alike. Recommended for ages 4-8.
---
"The Mitten" by Jan Brett. The story opens with wise ol' grandmother Baba knitting a pair of mittens for young Nicki who insists she must use snow white yarn. "If you drop one in the snow", Baba warned, "you'll never find it." From there the reader is plunged into a snow-covered landscape where mischievous winter animals work diligently to secure a cozy spot inside the inevitable lost mitten. Can you guess how many of the woodland animals fit into Nicki's lost mitten? Thanks to the lyrical and illustrative genius of an age-old Ukrainian folktale told by Jan Brett, the story has achieved the status of "Children's Classic Literature". So bundle up for a tale as old as time and prepare to add this to your list of "Seasonal Favorites"! Recommended for ages 3-8.
---
"Snow Scene" by Richard Jackson, illustrated by Laura Vaccaro Seeger is a stimulating, optical adventure that will challenge those young readers to zero-in on cleverly drawn picture clues. Each detailed page, along with the clues, work together to move the season forward using very little text but loads of richly textured artwork. This is a book that will easily generate lots of conversation between you and your child. This is useful in helping your early reader make important connections between the story and the changing world around him. Although the story begins with beautiful winter scenes, you'll find it's the perfect book for all seasons! Recommended for ages 3-8.
Cynthia McDonald is the Spangler Children's Library manager at ImaginOn for the Charlotte Mecklenburg Library system. She loves playing dress-up, high tea, and puppet shows. She's a perfect fit for ImaginOn!