Children with Special Needs Find Their Groove at Charlotte's Allegro Foundation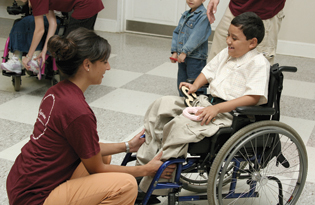 Children with special needs can find their groove at Allegro Foundation.
The organization mixes movement instruction with medical and educational expertise to teach thousands of children with special needs. The organization combines cognitive and muscle memories to stimulate learning, problem-solving and communication, while building motor skills and physical coordination, and sparking emotional and physiological changes in the body. Allegro offers free weekly movement education classes in the Charlotte-Mecklenburg Schools and at community outreach sites such as Carolinas Medical Center.
For more, go to www.AllegroFoundation.net or call 704-412-5229.