Chick-fil-A Testing New Items in Charlotte Market
Find out which items are coming, and which ones are going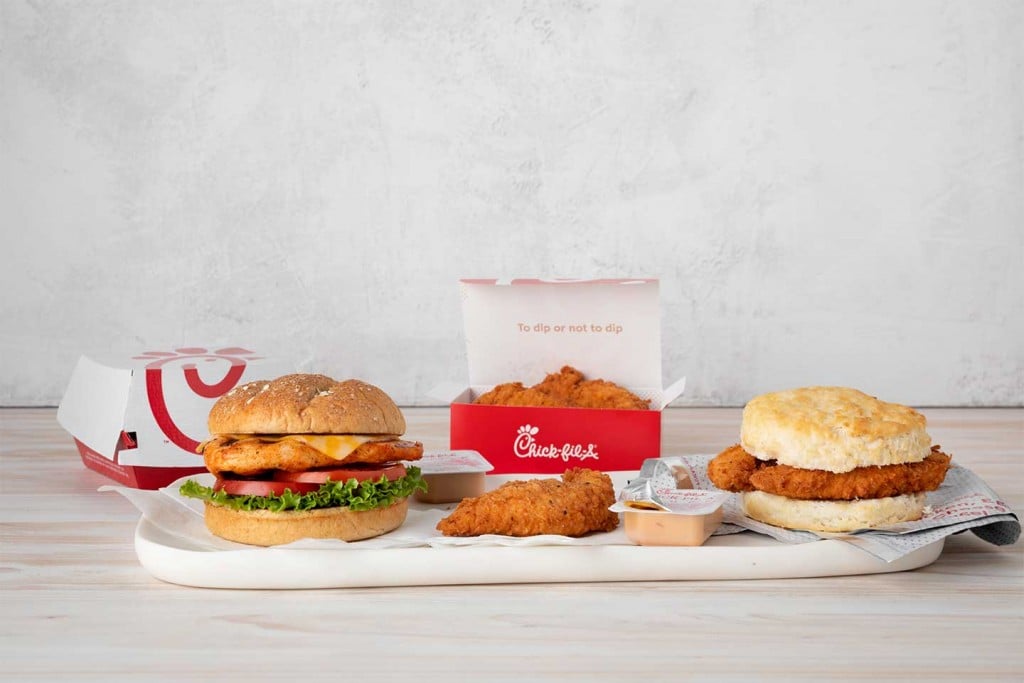 Charlotte is once again a test market for new Chick-fil-A items, and this time, the company seems to be bringing the heat. Starting on January 13, the items offered at participating locations will be Spicy Chick-n-Strips, the Grilled Spicy Deluxe Sandwich, and the Spicy Chick-n-Strips Biscuit. This also means that the following items will be removed from the menu at these locations: sausage, the sunflower multigrain bagel, the original Chick-n-Strips, Grilled Cool Wrap, the side salad, and decaf coffee.
Chick-fil-A also says "the following items will only be offered in one size in Charlotte and Arizona: Nuggets Kid's Meals will be offered as a 5-count Catering trays will be offered as Medium size trays Icedream® Cones will be offered in size Small Coffee will be offered in size Small Milkshakes, Iced Coffees and Frosted Beverages will all be offered as a 16 oz. beverage in a clear cup."
Don't worry, Charlotte: We'll try these items and report back to you.