Charlotte Teen Opens Instrument Lending Library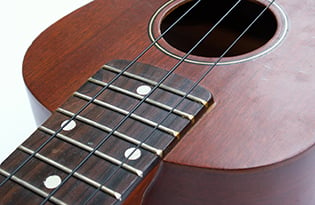 Davy Fee, a senior at Rocky River High School and a junior member of The Charlotte Folk Society, is making music a little more accessible to the community.
Fee created The Charlotte Folk Society Instrument Lending Library as his Eagle Scout project. Fee says he has high hopes for the library, including monthly "jam sessions" so that more people in the community discover the beauty of folk music. Currently stocked with 20 instruments, ranging from a fiddle to an ukulele, Fee is always looking for quality instrument donations. Located at Plaza Presbyterian Church, library instruments are available for check out by appointment. For a $30 deposit fee, instruments can be borrowed for up to two months. You must be at least 18 years of age or accompanied by an adult, who must then fill out a cosigner form in order to use any of the instruments. 
Anyone looking to borrow an instrument can make an appointment with Davy via email at davofee@gmail.com.