Charlotte Summer Camps for Special Needs
Our latest 'Thrive' column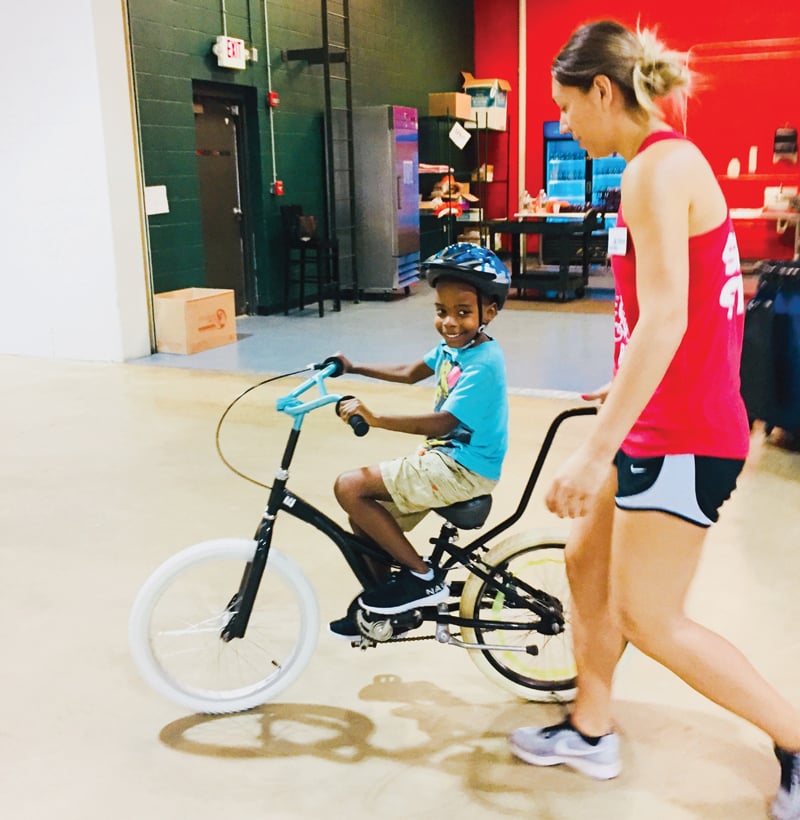 Finding the right summer camp for your kids can be overwhelming, and when you're the parent of a child with special needs, the process can be particularly challenging. Some camps may not specifically advertise as being special needs camps, but there are plenty out there that can accommodate. Here is a roundup of summer camps that can adapt their programs for special needs, and some tips for getting the most out of each one.
Bike Camp
Children with developmental delays may not reach certain milestones at the same age as their peers. For my son Jacob, riding a bike was one of those milestones. Last year he was finally old enough to participate in iCan Bike Camp, and at the end of the session, he was riding a two-wheeler.
iCan Bike Camp is a national program that comes to Charlotte with trained coaches and enlists help from high schoolers, universities, and businesses in the area to help children with developmental delays learn how to ride a traditional two-wheeled bike. To participate in the iCan Bike program, participants must meet the following requirements:
* Minimum of 8 years of age
* Able to sidestep to both sides
* Have a disability
* Able to attend camp all five days
* Able to walk without assistive device
* Maximum weight of 220 pounds
* Willing and able to wear a properly fitted bike helmet
* Minimum pant inseam of 20 inches (measure from floor while rider is wearing sneakers)
iCan Bike Camp is in Charlotte June 22-26. For more information, email info@autismcharlotte.org or call 704-910-4512.
Swim Camp
Both my children love the water, but Jacob wasn't aware of the dangers that can come when you're not proficient in water safety. I wasn't able to find a traditional camp that could accommodate Jacob's needs, and past swimming lessons weren't effective for him.
Charlotte Swim Academy offers rapid results classes during the summer, which includes four consecutive lessons Monday through Thursday with one-on-one instruction. Unlike group classes, the instructor could re-direct and guide both my kids individually, and give me specific techniques to work on at home. Jacob always benefits from an individual instructor, and now this is something we look forward to every summer.
Charlotte Swim Academy
9315-A Monroe Rd., 704-846-5343
For more information email info@charlotteswimacademy.com or visit charlotteswimacademy.com.
Traditional Camp
Talisman Summer Camp is an American Camp Association (ACA)-accredited camp for individuals ages 6 to 22 with neurological differences that include ADHD and autism. Talisman works to improve upon areas where an atypical learner may have struggles such as confidence, independence, and social skills.
The camp has a full-time nurse who lives on-site to oversee medications of the campers. They offer healthy food options such as gluten-free or dairy-free meals, and they limit processed foods. There's also a fitness program that incorporates daily walks for the campers.
Talisman Programs
64 Gap Creek Rd., Zirconia
828-697-6313
For more information email info@talismancamps.com or visit Talismancamps.com.