Charlotte Parent Wins Gold at PMA Awards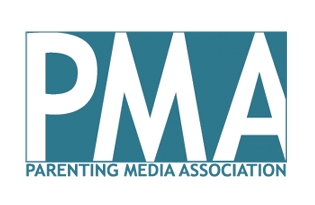 Charlotte, NC, March 3, 2014 – Parenting Media Association (PMA) honored Charlotte Parent magazine with three awards for editorial and design excellence. The magazine received gold and bronze awards for editorial excellence and one gold award for design.
Gold was awarded for General Feature Writing and Use of Stock Photo on a Cover, and bronze for Editorial in a Special Series. Charlotte Parent competes in the largest circulation category of 45,000 or more. The awards were presented at the annual PMA awards ceremony held March 1 in Philadelphia, Penn.
The feature story, When Kids Get Cancer, published in the January 2013 issue of Charlotte Parent. The article presents touching stories about the challenges and triumphs of four local families that have children with cancer, and the after-effects on the children, as well as parents and siblings.
The cover of the September 2013 magazine is a combination of stock imagery and illustration featuring a toddler and a tablet balanced on a hand-drawn scale with the words Life and Work indicating the working parent's struggle to find work-life balance.
The Editorial Special Series award recognized the Fit Family Challenge, a 2013 healthy lifestyle series focused on family wellness, following two Charlotte-area families as they faced the challenges of staying active and eating right. The features were filled with expert advice, exercise tips and ideas to help families get fit, eat well and live better.
There were 705 submissions in the awards competition from member parenting newspapers and magazines across the country. PMA's Editorial and Design Awards Competition recognizes excellence in journalism, photography and design achieved by publishers, editors, writers and designers.
"The purpose of the PMA awards competition is to encourage a high level of journalistic performance and service to communities by recognizing editorial excellence and outstanding visual presentation in parenting publications," said PMA Executive Director C. James Dowden.