Charlotte Parent Brings Home Gold Awards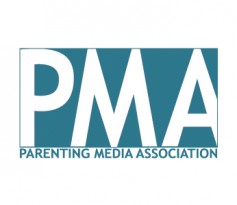 It feels good to win, especially when it's the result of a great team working together to create the best tools for Charlotte parents. That's how I feel about the awards Charlotte Parent brought home last weekend from the Parenting Media Association's annual awards.
Our team took two gold awards: one for front cover design for the November 2014 People Who Care issue that features a child holding a heart that includes the main feature headline "People Who Care." The second gold was awarded for our GPS [Go. Play. See] App for iPad. This one makes me especially proud as it was the first year we introduced apps.
We also won a silver award for the feature "Talking About Guns: The Loaded Question Parents Need to Ask" This story is something I feel passionate about, and something I truly believe we as parents need to bring to light and talk about – and the judges agreed, commenting: "This is a very important story that does not get enough attention."
Our competitors: parenting magazines from other large markets, including Dallas, Atlanta, Chicago. Though awards do indeed make you feel good about the work you do, our goal is to help make the lives of parents in Charlotte a bit easier by providing useful information and tools. If you have suggestions for stories you'd like to see, email mhuggins@charlotteparent.com or leave a comment below.
Read the full judge's comments here.