CHARLOTTE MOM WE LOVE: Dr. Ana Maria Temple
The holistic pediatrician, best-selling author, and family wellness advocate talks parenting young adults, non-toxic living, and why the birth of each child should be followed up with marital counseling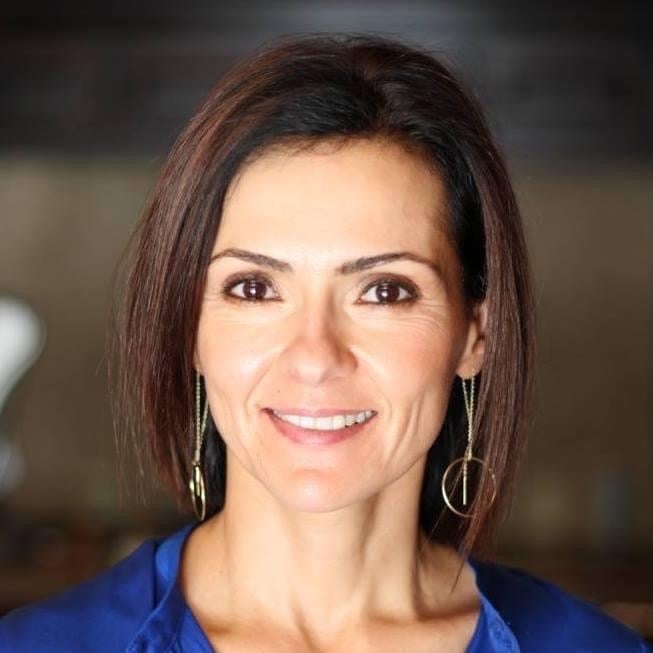 Tell us about your family. How many children do you have and what are their ages? I have three children, Allie (21), Jake (19), and Evan (15).
What are you most grateful for this Mother's Day? I am most grateful that I have young adults who want to come home and spend the day together with me.
Hardest part about being a mom? The hardest part of being a mom depends on the age of the youngster. For tween, teens, and young adults it is releasing control. Transitioning from directing all the aspects of their lives, to becoming a consultant is a challenge. For babies and toddlers, it's setting boundaries and following through with consequences.
Favorite part about being a mom? My favorite part is listening to my kids laugh hysterically over silly games even as adults, crack up over their inside jokes, and their constant chatter with friends while playing/hanging out. My house was always filled with kids from the neighborhood for that reason. I love the chaos.
Biggest parenting fail to date? Feeding my kids processed food, food coloring, fast food, and sugar because this led to years of chronic disease and many medications.
Best parenting advice you ever received? Be the person you wish your children become.
Marriage advice for new parents? Go on dates before the baby is born and go to marriage counseling for two or three sessions after each child is born. The dynamic in the marriage changes with each little human and if the foundation is not strong, it is at great risk to crumble.
Parenting support you could not live without? After six nannies, I found an amazing woman who helped me for 12 years. I have always worked and her help, love, and attention to my children was the keystone to our well functioning family.
Phase you feared your child would never grow out of? My youngest child was a couch potato and appeared very lazy. I was concerned that he wouldn't amount to much. My middle child was a wild child, who argued all the time, and was annoying. I was worried that I would have to kick him out of the house one day.
Favorite way to spend an unscheduled day with your kids in Charlotte? When my kids were little we would just randomly get in the minivan and find an activity such as Discovery Place, Nature Museum, or Children's Theater. Field trips were my jam. One time we decided to try the various parks in south Charlotte and rate them based on the quality of sand and playground equipment. Now, when my kids come home from college we workout and play games in our yard
Guilty pleasure? Instagram.
You have a whole day to yourself. What do you do? I go to Costco, Walmart, or Target where I make YouTube videos and reels about how to shop for whole foods and non-toxic products. I know, totally nerdy.
Favorite Charlotte restaurant? Yamazaru Sushi and Sake
Favorite place to shop in Charlotte? Ivy and Leo, Aillea, and Nordstrom Rack.
What local amenity/retailer/service could you not live without? I love my Instacart people. RockBox saved my sanity during the pandemic. And South End is my playground.