Charlotte Mecklenburg Library's EpicFest Returns
In Partnership with Charlotte Mecklenburg Library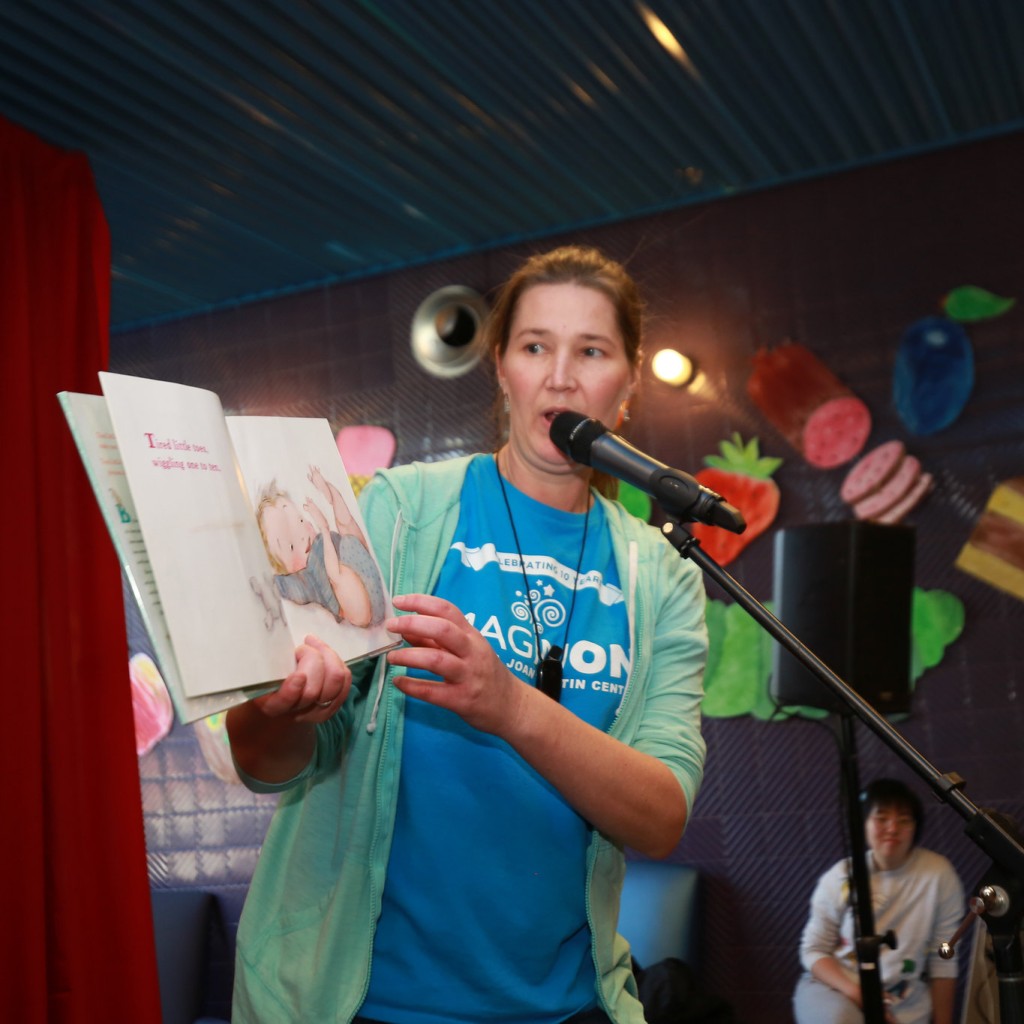 Book lovers of all ages are invited to EpicFest, Charlotte Mecklenburg Library's free literary festival for children and their families.
EpicFest is an extraordinary, free literary festival that joyfully connects children, teens and families with books and the people who write them through activities that encourage a love of reading and learning. In its sixth year, EpicFest has become a wonderful family tradition. EpicFest was created to remember and honor Jim and Elizabeth (Libby) Preston's passion for reading, and to encourage and instill a love of reading in children.
Nationally-recognized children's and young adult authors and illustrators will spend two days in Charlotte to share their latest books, experiences and passion for libraries with kids of all ages. Authors and illustrators will visit select Charlotte-Mecklenburg Schools on November 4 to speak with students and will headline a daylong literary festival at ImaginOn on November 5.
EpicFest's 2022 featured guests
We are proud to welcome ten featured authors to EpicFest this year: Renée Ahdieh, Tameka Fryer Brown, Patrice Gopo, Gordon C. James, Kelly Starling Lyons, Kwame Mbalia, Matt Myers, Maya Myers, Derick Wilder and Alicia D. Williams
Plan your visit
What: EpicFest
When: Saturday, November 5, 2022 10 a.m. – 3 p.m.
Where: ImaginOn: The Joe & Joan Martin Center, 300 E. Seventh Street
Want more? Check out Verse & Vino – Charlotte Mecklenburg Library Foundation's signature fundraising event on November 10, 2022.
Visit cmlibrary.org/epicfest to learn more and view the full schedule of events coming soon.
EpicFest is presented by Charlotte Mecklenburg Library with generous support from National Endowment for the Humanities, the Libby Preston Children's Literary Fund, Wells Fargo and Publix Super Markets Charities.