Charlotte Mechanical's Annual 704 Coat Drive Is Back
In Partnership with Charlotte Mechanical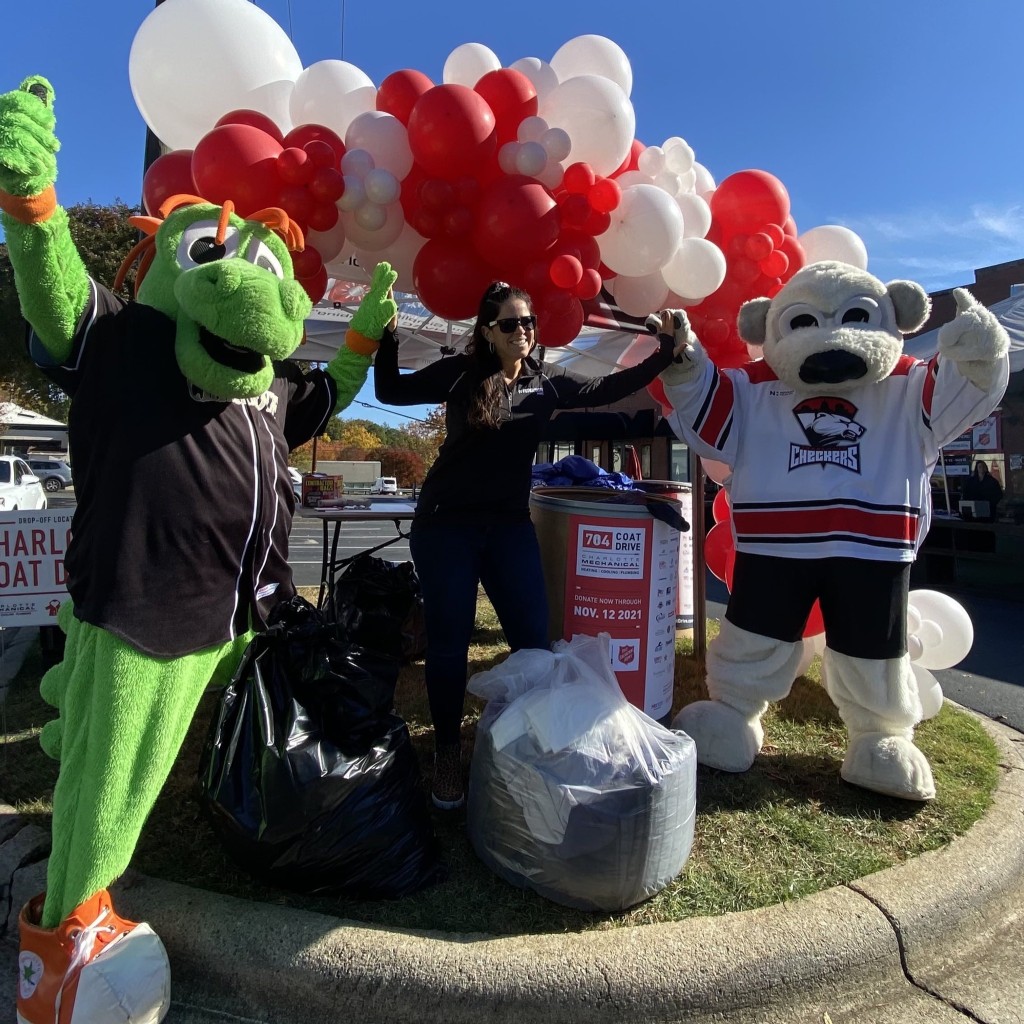 The 704 Coat Drive is presented by Charlotte Mechanical and benefits the Salvation Army of Greater Charlotte. The annual two-month campaign recruits fellow Charlotte organizations to place coat donation barrels at their businesses/offices. The 12th annual drive in 2022, will run from Sept. 5 – Nov. 11. Charlotteans are able to drop off coats at these barrels or give a monetary donation online. All coats collected will be distributed to the Salvation Army's where they will give to those in need.
What started 11 years ago as a small donation of coats has evolved into the company's largest fundraiser with even larger community impact. Brent Rinehart of the Salvation Army says:
"We continue to serve more than 1,000 people every day/night in Charlotte. We know that, even as the local economy rebounds, many in our community will be left behind. We are working hard every day to assist those who have fallen on hard times. For those experiencing homelessness, we not only provide shelter, but we also help them to find housing, obtain well-paying jobs, and get back on their feet. A coat may seem like a small thing, but when you are facing catastrophe, it's one less thing you have to worry about. When temperatures are low, the individuals and families we serve can be assured they have a warm coat while waiting at the bus stop for school or work.They can use the funds they would've spent on clothing to go toward their savings as they work to get housing. A simple donation of a coat makes a huge impact."
On November 11, we celebrate the end of the coat drive with the Zip-up Event, a community, family-friendly event with free food, music, giveaways and more. It is also the last chance to donate a coat or donate to continue helping to warm our 704 neighbors together this season.
If companies are interested in becoming a barrel partner this year, please email 704coatdrive@gmail.com or call 704-900-9981. For more information about the 704 coat drive, visit coatdrivecharlotte.com.