Charlotte-Area Inclusive Playgrounds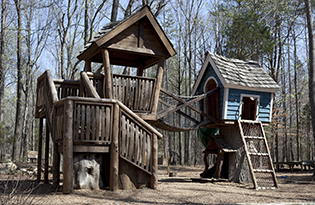 For children of all abilities with accessible surfaces and equipment, plus adapted swings with shoulder straps and high seat backs. Some may include sensory equipment.
• Chantilly Park
• Clemson Park
• Colonel Francis Beatty Park
• Cordelia Park
• Freedom Park
• Grier Heights Park
• Idlewild Park
• Jetton Park
• Mallard Creek Park
• Marion Diehl Park
• Merry Oaks Park
• Methodist Home Park
• Nevin Park
• Park Road Park
• Reedy Creek Park
• Revolution Park
• William R. Davie Park
See parkandrec.com for locations and details.