Change Is Inevitable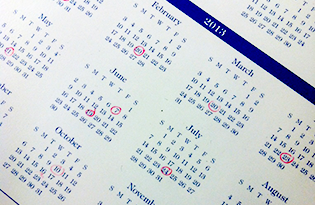 Though everyone's life is full of change, children living in blended families face enormous amounts of change on an almost continual basis. With half-siblings and stepsiblings coming in and out of the house based on visitation schedules, and divorced parents dating and sometimes remarrying, the stability of a nuclear family is foreign to kids in blended families.
In my own household, we had a very sudden but welcome change this year when my teenage stepson decided to move in with us full time. It was a happy event on many levels, but it brought a lot of changes as well. One of the most important lessons I've learned from our experience is the importance of individually talking with each child to give him or her an opportunity to share their feelings, voice their opinions or even just snuggle for a minute, if that's what they need.
"When your kids see that you care enough to acknowledge the anxiety or stress they feel, often that alone will help reduce the level of stress for a child," said Lesli Petruk, director of Stepping Stones Counseling and Consulting. 
Here are a few other ways to help your children deal with change, whether it's the minor changes of every-other-weekend schedules or more major ones, such as a change in primary housing:
Be consistent in rules and expectations. Knowing what is expected of them in terms of behavior in your household helps your children be better prepared to deal with the changes going on around them. 
Create a calendar. "Color days they are with you one color and days they are with their other parents another color to give them predictability and the ability to plan," says Petruk.
Set aside personal space for each person. Sometimes when life is in flux it's helpful just to be alone. 
Communicate often, and let every voice be heard. Whether they're 3 or 18 years old, every child has feelings. Be sure to talk about things in an open manner so everyone feels welcome to share.
Practice stress relief. Stress-relief techniques are learned, not instinctual. Help your kids find ways to expess their emotions safely, whether it's through free play outside or punching the pillows on your bed. 
Karen Alley lives in the Triad and is proud to be a part of a blended family.