Challenge On: Redefining What It Means To Be Healthy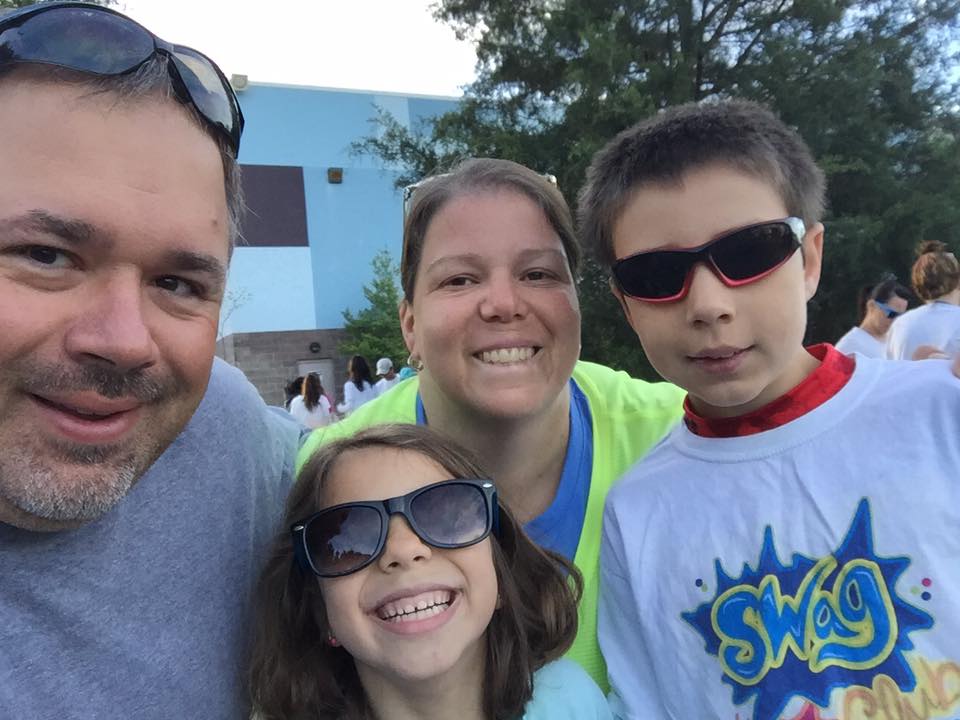 I have been working out at Burn Boot Camp at 5:30 a.m. in Huntersville for a while now. Late last fall, Devan Kline, the owner and head trainer, asked me if I was ready to get really serious and commit to a total transformation. With the encouragement and support of my family and friends, I said, "Yes!" Since that time I have been working out five days a week at Burn Boot Camp. I have been tracking my calories and I have participated in a four-mile Super Bowl run. The results have shown on the scale (30 pounds as of today) and my mindset about health and wellness has changed for the better.
My kids, Tyler, 9, and Molly, 6, would often say things like, "Sorry you can't eat that (insert favorite junk food, sweet, etc.)" or "Should you really be eating that chip, etc.?" I would smile and respond with something like, "I can eat whatever I want. However, I am choosing not to eat that donut or chip because it is not the healthiest choice for me right now." I appreciated their support and questions. Really I did. Even though I wanted to scream that I would love some Ben & Jerry's Peanut Butter Cup ice cream or something like that.
I began to wonder why they thought it was OK for them to eat those foods or drink soda and Gatorade, but it wasn't OK for me. It struck me then that, as a family, we were relating being healthy with how much we each weighed. That mindset needed to change because being healthy encompasses a lot more than a number on a scale.
So, when Devan talked to me about the Family Fit Challenge, I thought this would be a great way to get my husband, Todd, and kids involved in the health journey I started. So I signed us up, with their permission, and we were chosen. Challenge on Howe Family!
Our first step has been to meet with the Fit Family Challenge experts who have graciously set us up with a nutrition plan, exercise plan and wellness initiatives. This challenge is like a puzzle and these three experts have given us the pieces we need to succeed. Now it is up to us to work together to re-define healthy for our family. This isn't going to be easy. That is why it is called a "challenge," but it will be worth it in the end.
Todd and I would like to lose some weight and figure out how to manage our time and stress better. I would love to get off of one of the three medications I am on, and we would also like to see Tyler and Molly branch out when it comes to fruits and vegetables. All four of us agree that we would like to do more outside activities together and we have even talked about planting a garden. If they plant it, they will eat it, right?
So the challenge is on and we are on our way. Just this week, Tyler ordered water instead of a Sprite when we went out to dinner with friends. Molly asked me if we could walk to the park. Todd did not visit In and Out Burger while on his business trip in California, and I was actually able to buy name brand workout clothes at Dick's Sporting Goods.
These are wins worth celebrating!
---
Jennifer Howe and her husband Todd, and children Tyler, 9 and daughter Molly, 6, are participating as one of our 2016 Fit Family Challenge spotlight families. Learn more about their healthy family journey here, and follow along with Jennifer as she updates us this Spring and Summer in the Fit Family Challenge Blog.