Cell Phone Radiation and Kids
A government study says cell phone wireless radiation has more pronounced risk for children.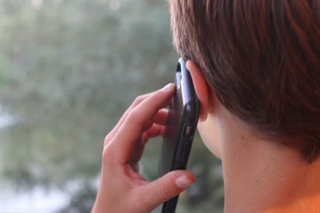 Can your child's cell phone use increase their risk for brain cell damage and cancerous tumors? New scientific research says "yes" and the American Academy of Pediatrics (AAP) is taking these latest findings very seriously. The AAP May 2016 press release was prompted by a new government study linking cell phone wireless radiation to specific cancer tumors with a more pronounced risk for children. Due to their thinner skulls, underdeveloped nervous system, and the greater penetration and absorption of cell phone radiation in the brains of children, recommendations are now being made to reduce contact when possible.
Recommendations include not allowing your child to carry a cell phone in their pockets, socks or hold it too close to their heads. Further research is needed but the early findings from this two-year study indicate a correlation.
---
What is a parent to do?
Here are some suggestions to reduce the radiation risks for children:
Don't use phones and iPads for toys or for teething
Don't allow your child to keep device close to or on his/her body, in pockets or tucked in socks.
Don't use phones in areas where there is a weak wireless signal (more radiation will be emitted)
Get your child outside as much as possible to encourage movement and fresh air!
Limit screen use to under 2 hours a day
---
Having trouble setting limits? Need tips for reducing screen conflict in your home? Attend the next Parents Managing Media seminar Wed., Oct. 19 from 7-9 p.m. in Matthews. Learn more about the world of entertainment screens and real-life solutions to restore screen balance in your home. Go here for more information and to register.