Celebrate Read Across America Day
Discover award-winning books for early readers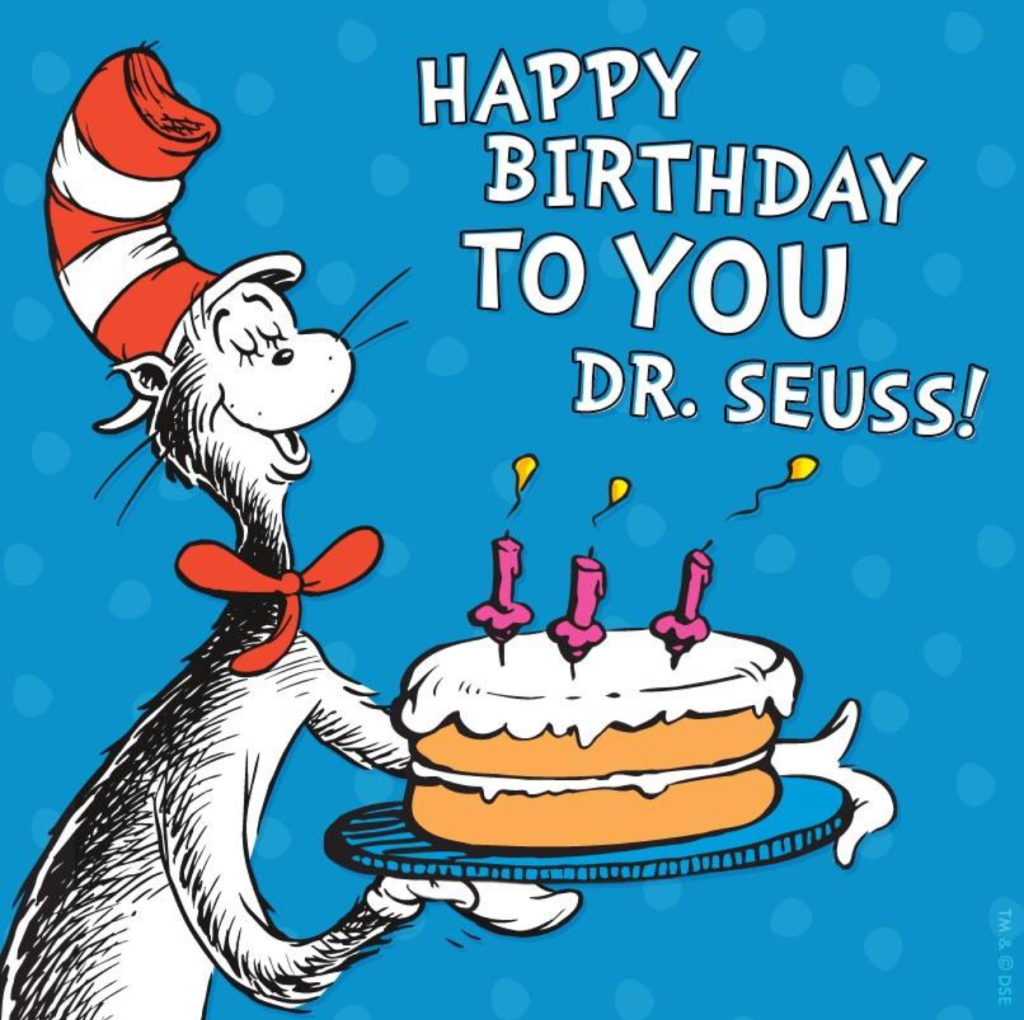 On March 2 we celebrate Read Across America Day, a national celebration of books, literacy and reading that calls for every child in every community to celebrate reading on the birthday of the legendary children's author, Dr. Seuss. Dr. Seuss's books continue to teach, amuse, and inspire young readers with their fanciful rhymes and illustrations. If you've read your way through Dr. Seuss and are looking for even more great books to make you laugh, or think, or twist your tongue, here are some suggestions. Happy belated birthday Dr. Seuss!
This award is given each year to books written for beginning readers. If you loved Hop on Pop or One Fish, Two Fish, Red Fish, Blue Fish, check out these often humorous, always creative, winners. We especially love We Are Growing by Laurie Keller, the 2017 medal winner. In this book about grass, everyone is growing, but one blade is the tallest, one is the curliest, and another is the silliest, but what is Walt? He soon discovers his talent, and this provides the perfect opportunity to start a conversation with your child about his or her own special qualities. What are they best at? Is everyone good at the same things? This book is a delightfully kind way to talk about individual strengths and differences.
Where do Pants Go? By Rebecca Van Slyke
If you loved Green Eggs and Ham, check out this zany tale about getting dressed. The repetition and the way the refrain builds on itself are similar to the cumulative rhymes in Dr. Seuss's classic book. Encourage your children to fill in the blank as you read the repeated phrases, "hat on your head, shoes and socks on your feet," etc. Filling in the blanks helps children practice using language and learning new words. The more your child reads the same book with you over and over, the easier it will be for them to fill in vocabulary words. It's almost guaranteed your child will want to read this one over and over again and will love yelling, "No!" to silly questions like, "Where do socks go? On your hair? No. On your ears?"
The Snurtch by Sean Ferrell
Like the mischievous Cat in the Hat, the Snurtch shows up uninvited in Ruthie's life and causes her all kinds of problems. From throwing her pencils, to making rude noises, the Snurtch is nothing but trouble until Ruthie finds a way to keep him under control – some of the time. As you read, ask your child open ended questions. Why do they think the Snurtch crumples up George's drawing? How would they feel if someone crumpled their drawing? Have they ever had a Snurtch visit? There's no right or wrong answer to these questions and your child's answers may change over time! Open ended questions can start a conversation about the book and help your child infer information, build new understanding, form opinions about the story, or use the story to think about creative new ideas or scenarios. All skills that great readers need!
Check out all these books and more from Charlotte Mecklenburg Library. Remember, as Dr. Seuss says, "The more that you read, the more things you will know. The more that you learn, the more places you'll go." I Can Read With My Eyes Shut
Don't forget March is Community Read with Charlotte Mecklenburg Library. Featured children's author Matt de la Pena will be at a StoryWalk on March 28 in the morning, along with an appearance at Charlotte Mecklenburg Library's ImaginOn: the Joe and Joan Martin Center that same evening. Click here for more information.