Celebrate Christmas Amidst the Old 96 District's Small-Town Charm
In Partnership With Old 96 District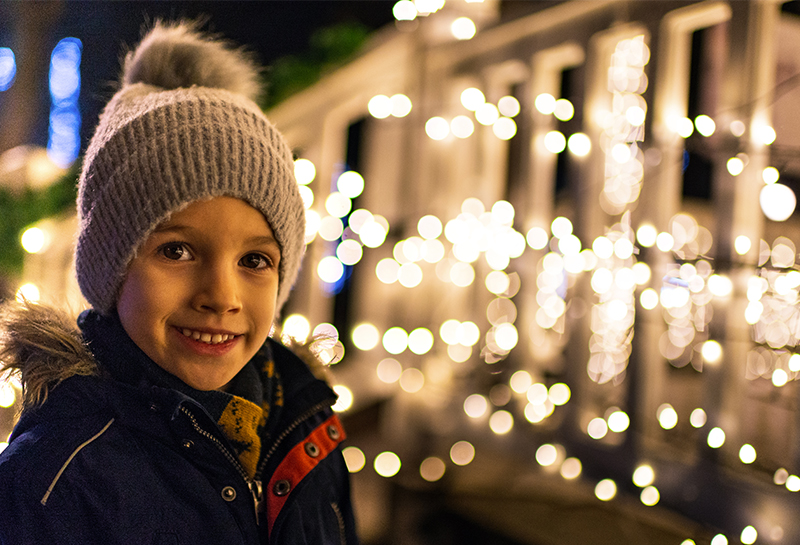 If you're looking for holiday festivities and events without the crowds and chaos of the season, visit South Carolina's Old 96 District! Encompassing the counties of Abbeville, Edgefield, Greenwood, Laurens, and McCormick, there are so many opportunities to enjoy the upcoming events—you'll feel like you're stepping into a small-town holiday movie!
This is one of the most magical times of year in the Old 96 District! Here are some upcoming events you won't want to miss.
• Start with Laurens' Christmas Market opening on Black Friday (November 25, 2022) to kick off their famous Christmas on the Square event.
• Then on to the Festival of Trees and Holiday Market in McCormick, SC running for two consecutive weekends beginning December 2, 2022.
• Check out Abbeville's event calendar to experience "Christmas in Abbeville", including lots of unique happenings like a Cookie Walk and a Reindeer Run 5k, beginning the weekend of December 3, 2022.
• You won't want to miss Greenwood's Santa on Main Christmas parade, which is December 4, 2022 at 2:30pm.
• And finally, Edgefield's big Holiday Market will be on December 10, 2022—right in the heart of historic downtown Edgefield, SC!
All those festivities making you hungry? We've got you covered with yummy eats and seasonal treats in SC's Old 96 District! Stop by Mill House Pizza and Good Times Brewing in Greenwood, SC to warm up with some brick oven pizza and "Winter Lineup" ales. For a nice dinner in a quaint historic home-turned-restaurant, make a reservation at Old Edgefield Grill in Edgefield, SC. Afterwards, grab a warm cup of coffee at Courthouse Coffee in Laurens, SC, fresh donuts at Mama's Sweet Shoppe in Due West, SC.
And don't forget to get your holiday shopping in! Remember holiday shopping in person? Before two-day shipping and lines around the building, holiday shopping used to be a fun time of picking out unique gifts for the whole family and patroning locally owned shops up and down holly-lined main streets. Well, in the Old 96 District, we still have that! Check out our holiday shopping guide for some great inspiration to get you started filling stockings this season.
For a special, one-time experience, shop the December Shopping Market at Cook's Farm in Edgefield County, SC. Shop produce, gift baskets, arts and crafts, woodworking, handcrafted items, antiques, Christmas decor, local honey, and do all of your Christmas shopping in one place!
Still need more trees and lights? Shop one of the several Christmas tree farms in the region, and consider attending a Tree Lighting Ceremony like the annual event in McCormick—this year, on December 2, 2022.
All this, and lots more to discover, make a weekend out of your trip to the Old 96 District of South Carolina by cozying up at one of our local Bed and Breakfasts! We can't wait to see you and for you to Discover the Unexpected Wonders of the Old 96 District.