Causes of Infertility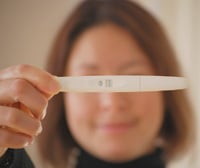 Infertility is a condition that affects one in seven couples. And it isn't just limited to those trying to get pregnant for the first time.
"Sometimes women come in because they've had a child and now they're having trouble conceiving," says Dr. Barbara McGuirk, reproductive endocrinologist (RE).
"Sometimes they're older and it's an age factor. And sometimes they have a different partner and it just isn't working. We even see couples who have made themselves sterile earlier in life and now they want to have children again."
The good news is that with the help of minimally invasive surgical treatments, assisted reproductive technology — including in vitro fertilization (IVF) and drug or hormone therapy — infertility is treatable two-thirds of the time.
Autumn Chandler, a practice administrator and IVF nurse at Advanced Reproductive Concepts/Affordable IVF in Charlotte adds, "First and foremost, patients need to understand that human reproduction is not an efficient process even when there are no medical issues involved.
Second, couples need to view the diagnosis of infertility as a couple's issue and refrain from placing any blame on themselves or their partner for whatever problems they are encountering.  Fertility treatment has advanced significantly over the last twenty years and most patients who enter treatment achieve their goal of delivery."
This was the case with Scott and Tracy Willman, whose first step to overcoming infertility was finding the right specialist and understanding the diagnosis and treatment options.
"I already knew from a previous marriage that getting pregnant was going to be a problem," says Tracy, then 34. "So when Scott and I got engaged, we immediately sought out an RE, one my OB-GYN recommended."
During consultations, the Willmans learned about the diagnosis and treatment plans.
"This is one of our primary jobs — to arm patients with information," says McGuirk. "Couples need to understand what's preventing the pregnancy from occurring and what the best options for treatment are. With this knowledge, they feel empowered to make the right decision."
This is where Dena and Rich Duncan's first few doctors fell short. "We had been trying to conceive for about a year when I realized something wasn't right," explains Dena, then 24. "I went to my OB-GYN and she put me on Clomid, but that didn't do any good. Then she referred me to an RE. He continued with the Clomid and tried intrauterine insemination, but that didn't work either."
Not long after, the Duncans stopped fertility treatments and relocated due to job change. In the meantime, Dena did extensive research on the subject. "When we were ready to try again, I found an RE practice locally, checked their stats, and then called the office. That's when they confirmed what research had shown me: IVF was our only shot at having a family. It would have been nice if the other doctors had told us this."
Once a doctor has been found and couples begin going for treatment, they need to have continual support from their employer, family and friends.
"One thing I found helpful was my employer was extremely supportive about the amount of time I needed to be away from the office for treatments," says Dena.
Tracy's employer was supportive, too. "It was never a problem taking off, but there was still the stress of missing work and knowing it had to be made up," she explains. It was for that very reason Tracy took a leave of absence when treatments started.
Both couples found family and friends to be extremely supportive. "It's such a delicate topic and every couple deals with infertility in their own way," says Dena. "Our family and friends were always interested and wanted to know what was going on. At the same time they honored our privacy and didn't force their opinions on us."
Ideally, the greatest source of support should come from your partner. But that isn't always the case. "Sometimes when couples face infertility, it's the first big problem they have encountered in their relationship," says Reproductive Endocrinologist Dr. Nancy Durso. "If they haven't gotten to know each other's crisis coping skills, it can be a real issue. By the same token, this can be something that solidifies their relationship."
That's what happened with the Willmans. "It was a total bonding experience for us," says Tracy. "We were working together toward one goal."
Achieving fertility can be a long, exhausting road with many emotional ups and downs. And for some, pregnancy may never occur. For this reason, experts suggest couples establish a timeline so they know when to explore other options, such as egg or sperm donation, surrogacy or adoption.
"It doesn't have to be so rigid, but a general guideline helps couples because treatments can go on and on," Durso suggests.
"One thing that was helpful for us was to have an alternate plan," says Tracy. "Even while I was going through the first treatments, I was taking adoption classes at Del Tech. That way, if treatment didn't work we would be ready to go with adoption."
But the treatments did work. "We have a 7-year-old son, Brady, and 3-year-old twins, Chase and Paige," Tracy continues.
The Duncan's endeavors were successful, too. They now have a 7-month-old daughter named Rilea, and sometime soon they plan to start fertility treatments again. "I wouldn't even hesitate," Dena concludes. "The doctors we chose made it an outstanding experience. They took a difficult situation and made it as easy as possible."
Doctors Who Work with Infertility Patients
There are three kinds of doctors who focus on the various aspects of fertility.
Obstetricians/Gynecologists (OB-GYN)
OB-GYNs are female health specialists who can diagnose and treat disorders of the female reproductive system and oversee pregnancy. They have been trained in basic fertility workup and treatment of infertility, as well as training in laparoscopy and surgery of the female reproductive organs. OB-GYNs can remove endometriosis, uterine fibroids and polyps. But they are not trained in IVF or other more advance fertility treatments.
Reproductive Endocrinologists (RE)
REs are trained to handle every aspect of infertility from preconception to pregnancy. They limit their practice to women with reproductive structural and glandular abnormalities. Once a woman has conceived, an RE will follow her pregnancy for eight to ten weeks, and then turn her over to her OB-GYN for remainder of the gestation period.
Urologists
Urologists specialize in treating both the male and female urinary tract, as well as issues affecting the male reproductive organs. Few urologists hold a subspecialty in male infertility; those who do have completed a one- or two-year fellowship in male infertility following residency.
Denise Morrison Yearian is the former editor of two parenting magazines and the mother of three children.