By the Numbers: The Gazillion Bubble Show (Sept. 15-16 at Knight Theater)
In Partnership With Blumenthal Performing Arts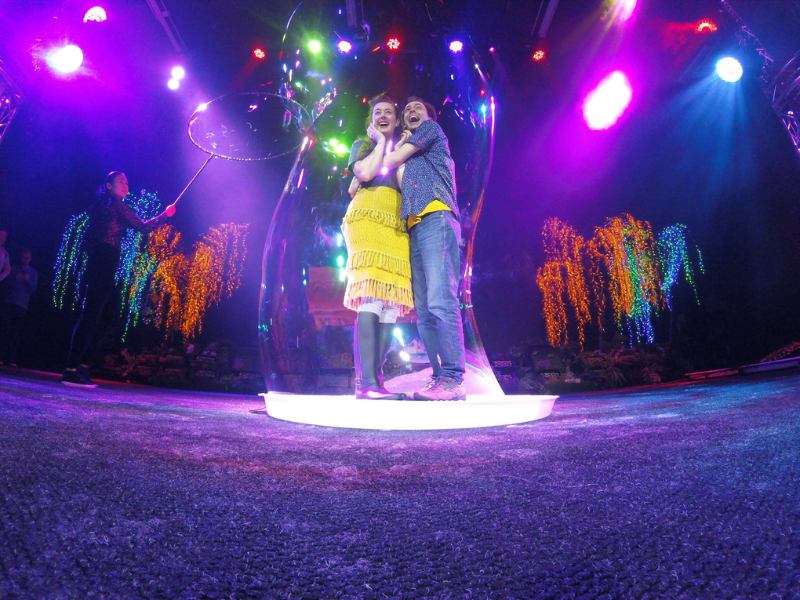 The mind-blowing Gazillion Bubble Show is coming to Charlotte. At Knight Theater, Sept. 15-16, siblings Melody and Deni Yang bring their magical show to the local stage. The experience is not just theatrics, but also a celebration of science, with many citing it as an ideal way for kids to get to know the theater. Below, we've compiled a list of numbers to know surrounding the production, and you can get your tickets today here. The show, part of the Charlotte International Arts Festival, is set for three performances in Charlotte: 6:30 p.m. on Sept. 15 and 11 a.m. and 2 p.m. on Sept. 16.
---
75 minutes: The duration of the performance, which does not have an intermission.

16: The amount of Guinness World Records held by Fan Yang, father of Deni and Melody and the originator of the show. Those records include the world's largest soap bubble wall (166 feet, 11 inches in 2009); amount of people in a single bubble (181 in 2012); and encasing the largest land animal in a bubble (an elephant in 2008).

15+ years: The amount of time the show has run at off-Broadway's New World Stages, where it continues to garner attention for its wild, live experiments and contraptions.

1.5 years to 105 years: The age recommendation for this family-friendly experience.
200+: The amount of events, ticketed and free, that are part of the Charlotte International Arts Festival, taking over arts venues across the city in September.