Bronchiolitis Effects and Treatments
Understanding a common lung infection that mostly affects children younger than age 2.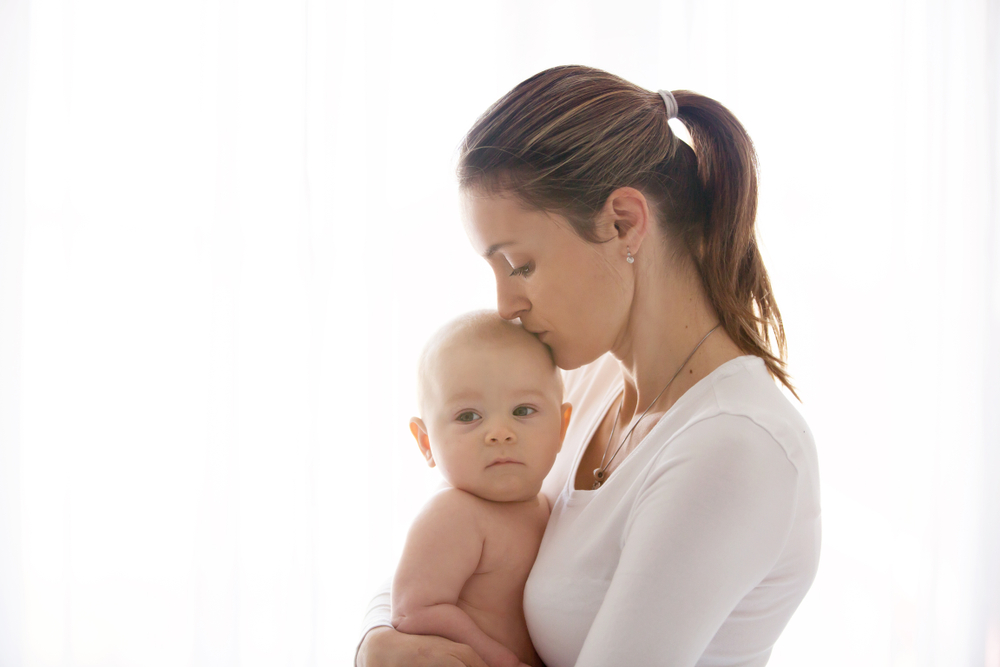 "Bronchiolitis," the pediatrician said. I just stared at him. "Brawn-kee-o-lit-is."
I kind of wanted to laugh as the term reminded me of brontosauruses in Jurassic Park. Could my 8-month-old son really have a disease of the dinosaurs? Somehow, my thoughts of dinosaurs quickly went extinct and the term bronchiolitis survived in my ever-growing mom vocabulary.
"In the old days," the pediatrician went on, "We thought of it as childhood asthma, but now we know it is not."
The pediatrician finished his assessment and assured my husband and I that, although more weeks of coughing probably followed, rest, patience and treating symptoms at home would most likely bring a full recovery to our son. Although I appreciated the pediatrician's optimism, it was less than 24 hours that our son was admitted to the hospital for acute respiratory failure and placed on oxygen for more than two days.
During the following weeks, as my son slowly and fully recovered, I found that many of my friends, family and colleagues had never even heard of this common yet potentially serious condition. According to Dr. Nathaniel Justice of East Tennessee State University and Dr. Jacqueline Le of Desert Regional Medical Center, around 11 to 15 percent of infants are reported to experience bronchiolitis in the first year of life.
Dr. Stacy Reynolds, division chief of Pediatric Emergency Medicine at Levine Children's Hospital in Charlotte, leads a team that is sure to see some of the more serious cases of bronchiolitis this season that could continue into spring.
"It's a challenging illness because of the ups and downs," Reynolds says.
According to Reynolds, bronchiolitis is a lower-respiratory tract inflammatory condition commonly caused by viruses. While it mostly affects children under the age of 2, it remains the leading cause of hospitalization for newborns to 12 months.
"The condition produces edema, necrosis, and mucous plugs from necrotic epithelial cells and increased mucous production," Reynolds says.
But for parents seeking a simpler explanation, Reynolds says that as bronchiolitis develops, these very young children and infants may battle symptoms such as runny nose, cough, mild wheezing and fever. In very young infants, such as those a few weeks old, bronchiolitis may present with spells of apnea or prolonged pauses in breathing, she says.
"Many infants are well appearing and playful despite their symptoms," Reynolds says. "In severe cases, the infant develops respiratory distress and may develop respiratory failure."
Most often a result of respiratory syncytial virus, or RSV, bronchiolitis can also be caused by other viral infections such as the common cold, influenza and a slew of others. As pediatricians assess infants with bronchiolitis, they check for low oxygen levels, increased work of breathing and other signs of distress or dehydration. If concerning symptoms are absent, the infant may be followed at home, Reynolds advises.
Although a majority of affected infants do recover safely at home, some require hospitalization for respiratory distress or difficulty breathing. Intravenous fluids, oxygen via nasal canula and close monitoring for respiratory distress and fatigue may be among the treatments they receive in the hospital. In rare cases, the infant may require intubation and ventilator treatment, says Reynolds.
Dr. Ashley Chadwa, medical director of Pediatric Pulmonary Medicine at Levine Children's Hospital, strives to offer hope and healing during periods of crisis in his patients' lives. With more than eight years of practice in his field, he has seen the gamut of bronchiolitis cases ranging from mild to severe where patients and families may in fact be experiencing one of those crises. He advises that, in general, the prognosis for bronchiolitis is very good as a vast majority of children get better at home with symptom management. Even in children who require hospitalization for bronchiolitis, the risk of death is less than 0.1 percent.
While rare, there are some cases of bronchiolitis that lead to longterm effects. Chronic wheezing and even early asthma symptoms can occur, depending on the cause of bronchiolitis and other risk factors, Chadwa advises.
Experts, including Chadwa and Reynolds, bring hope and optimism to parents of such young children who may be frightened at hearing the term bronchiolitis for the first time.
"Bronchiolitis is common and most patients will recover without any interventions," Reynolds says. "Families can rely on their pediatricians and pediatric emergency providers to learn to recognize worsening respiratory distress and signs of escalating illness."
And while Chadwa states that bronchiolitis is a leading cause of hospitalization even at Levine's, he stresses the importance of something as simple as handwashing. "Good hand hygiene and early symptomatic management are still the best interventions and treatments with hospital support indicated in the minority of cases," he says.
Heather Pierczynski is a full-time social work supervisor, as well as a full-time wife and mother, and writer on the side.