BrickUniverse LEGO Fan Convention Coming to Raleigh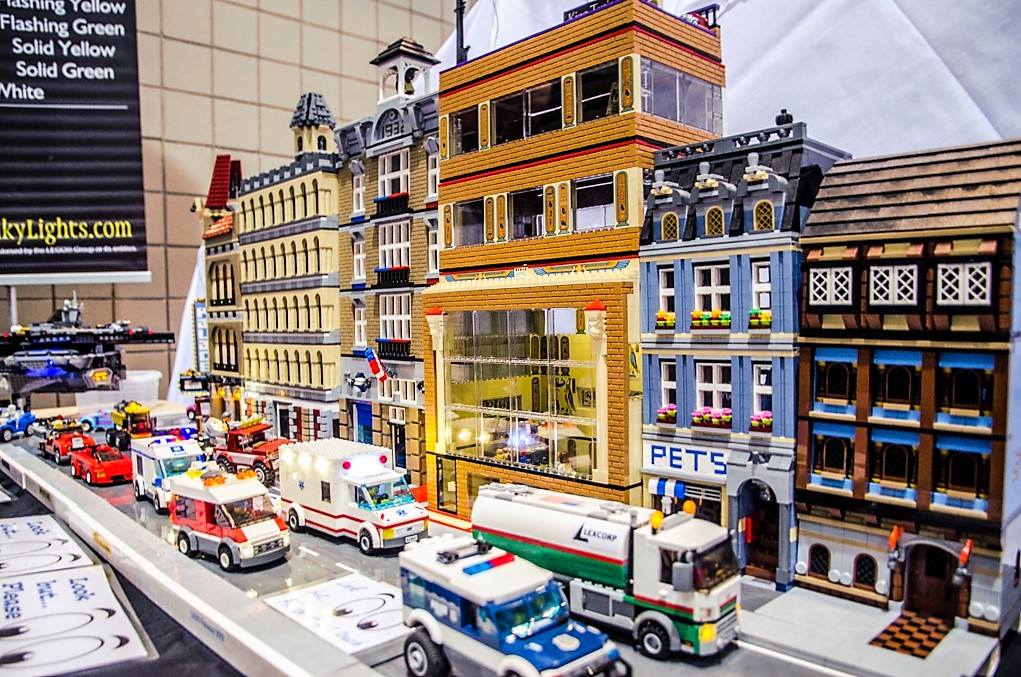 Raleigh is set for the return of one of the largest LEGO fan events in the world when the BrickUniverse LEGO Fan Convention comes to the Raleigh Convention Center in downtown Raleigh April 8-9, 2017. This will be the convention's third year in Raleigh, and event organizers say that it will be the largest one yet and is expected to sell out.
Professional LEGO artist Jonathan Lopes will be in attendance to debut some all-new LEGO models and will be able to talk to LEGO fans about his life as a professional LEGO artist and how they, too, can be a LEGO master builder.
Additionally, Chicago-based LEGO artist Rocco Buttliere will bring more than 40 massive LEGO models of famous landmarks from around the world. See the largest skyscraper in the world, Burj Khalifa, the full Westminster Palace in London, and additional famous landmarks all built from LEGO bricks. Buttliere will also debut new models at BrickUniverse.
The Fan Zone at BrickUniverse features fan-built LEGO creations built by some of the world's best LEGO builders. Awesome models includes a massive and detailed Adventure Time Treehouse built from Sam Guptil from North Carolina and LEGO Spaceship and NASA models built by Lia Chan from Dallas, Texas.
Professional LEGO artist Rocco Buttliere will be at BrickUniverse debuting his latest masterpiece, a 12-foot long LEGO model of the Golden Gate Bridge. The model is built with more than 40,000 different LEGO bricks. Built to exactly 1:650 scale, it features actual cable suspension just like the original landmark.
Buttliere, based out of Chicago, is a world-renowned LEGO artist whose works have been featured in multiple books and magazines and on TV. His recent exhibition in Copenhagen, Denmark, was rewarded with the highest honor by Thomas Kirk Kristiansen, great-grandson of Ole Kirk Christiansen, founder of LEGO. The debuting model will be on display along with numerous of other massive LEGO displays at BrickUniverse LEGO Fan Expo.
Other attractions include:
LEGO Friends Building Area: Tons of LEGO Friends bricks for building fun!
Big Brick Building: Younger visitors can explore imagination through building with larger LEGO Duplo bricks.
LEGO Retail: Buy LEGO merchandise and goodies.
BIONICLE Warrior Building: Construct a LEGO BIONICLE Warrior.
Star Wars Zone: Build spaceships and more with thousands of LEGO STAR WARS themed bricks.
Massive Historical LEGO Displays: 27' long LEGO model of the USS Missouri, 6-foot LEGO model of Brandenburg Gate and more.
The Challenge Zone: Compete with other attendees head-to-head in brick building challenges.
The Building Zone:Thousands of bricks laid out for attendees for building and creating.
Tickets are available for Saturday, April 8 and Sunday, April 9. The event is expected to sell out, so early booking is advised at brickuniverse.org/raleigh.
Source: BrickUniverse Fan Expo