Boo at the North Carolina Zoo Takes Place This Weekend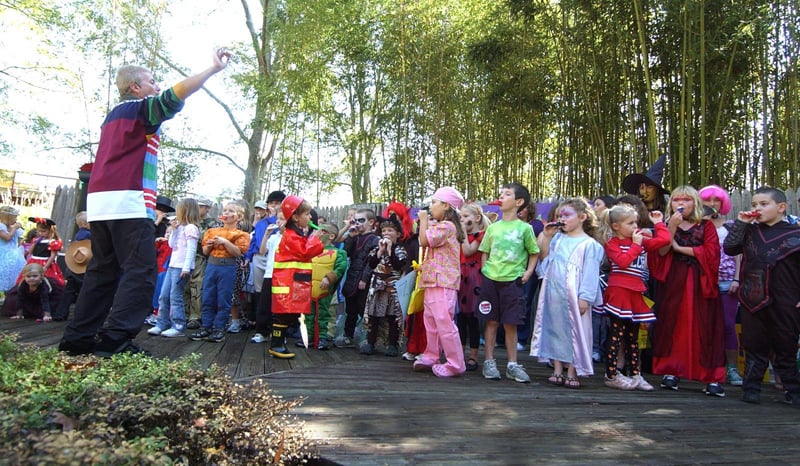 Have the kids grab their Halloween costumes and head to the North Carolina Zoo this weekend for Boo at the NC Zoo, an annual daytime Halloween event held from 9 a.m. until 5 p.m., Oct. 28 and 29.
The Africa Amphitheatre will be transformed into a magical festival with games, prizes, candy, music and the grand costume contest both days at 2 p.m. Participants will receive a souvenir bag to fill with treats and goodies. Registration for the costume contest begins at 1 p.m. each day and includes three age divisions: infant through age 3, ages 4-7 and ages 8-12. Prizes will be awarded to the top three costumes in each age group.
Tailored for children ages 2-12, Boo at the North Carolina Zoo will feature a variety of games, including a "guess the weight of the great pumpkin" contest, face painting and entertainment including music, drumming and a puppet parade and dance on the Africa Amphitheatre stage. Performers include Red Herring, Ziggy Pockets, Native American Dancers, Paperhand Puppets, Healing Force and perennial favorite "the world famous Kazoobe and his all kazoo band" at 1 and 4 p.m. both days.
The cost for Boo at the North Carolina Zoo is $3/person in addition to zoo admission. Tickets may be purchased at both the North America and Africa entrances.
Please note that adult costumes, masks and face paint are prohibited.
For additional information, including daily entertainment schedules, please visit nczoo.org/boo.
Source: North Carolina Zoo