Bluey Balloon Debuting in 2022 Macy's Thanksgiving Day Parade
And soon, she and the whole fam are making their live Charlotte debut!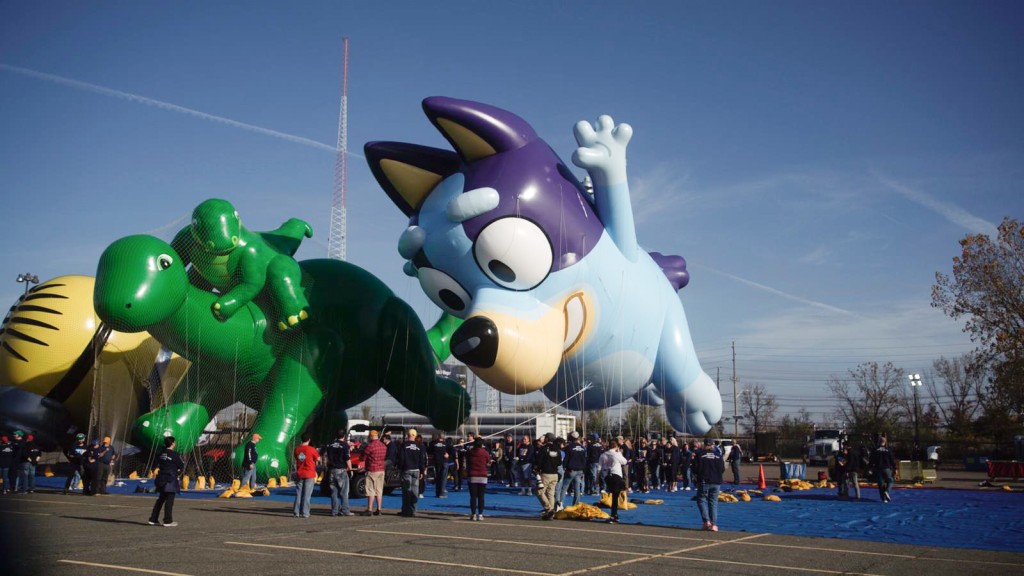 A Macy's Parade balloon is one of the highest honors in children's entertainment, and the global, Emmy-winning hit show Bluey is the latest to garner an addition to the line-up. The title character makes her debut during Thursday's 96th Macy's Thanksgiving Day Parade. At 51 feet long, 37 feet wide, her balloon was recently announced by BBC Studios and Macy's, and viewership is expected at 3.5 million spectators and 50 million viewers nationwide.
Bluey continues to dominate television sets, and she and her beloved Heeler family are taking on new mediums along the way—and not just in balloon form. A brand-new stage show, Bluey's Big Play, debuted this month at New York City's Hulu Theater at Madison Square Garden. The MSG performances kicked off a national tour that includes the Queen City.
Presented by Blumenthal Performing Arts, the show arrives at Belk Theater this May. On Saturday and Sunday, May 13-14, morning and afternoon performances feature the original story by Bluey's original creator and original music by the show's composer. Massive, brilliantly created puppets bring the Disney+ hit to life in unexpected ways.
Tickets start at $24.50, and you can grab them now here.