Black Friday Sell Out
Chasing the deep discount to make that special Christmas morning memory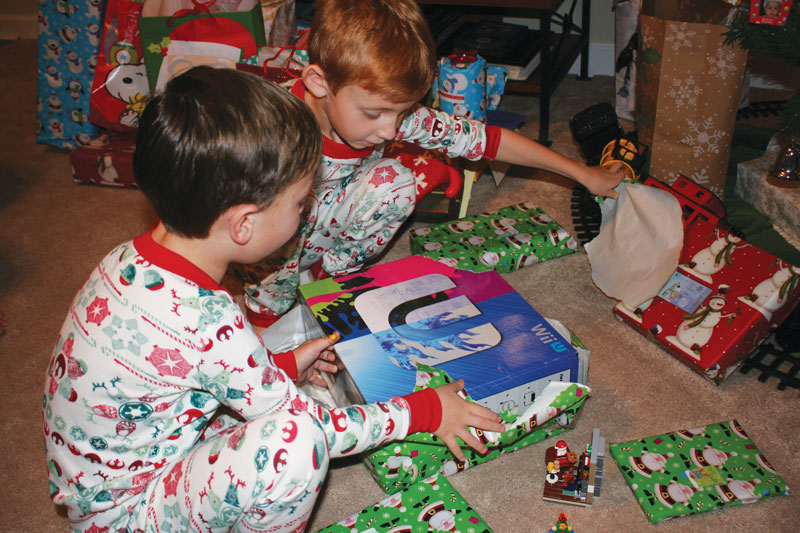 It was Thanksgiving Day last year. After dinner with family and friends across town, our family was back home. The kids were asleep and my wife was going to bed. At this point, I had two pretty good options. Go to bed or stay awake and watch the last NFL game of the night. Instead, I chose to go Black Friday shopping on Thanksgiving night.
I've never been much of a shopper. I'm an in-and-out kind of guy. If it's something that doesn't require me to try it on or inspect it, I'm probably going to order it online. Why did I subject myself to such madness? A Christmas gift for one of my sons.
There was only one large thing my son Tyler wanted for Christmas and it happened to be a video game system, which wasn't exactly in our budget. I have my own fond memories of the early '80s when we got an Atari 2600 for Christmas. Maybe I could find a deep enough discount that I'd stay within budget (keeping my wife happy) and give my son that special memory (making him happy).
After doing research and reviewing too many Black Friday digital flyers, I found one big-box retailer that had what Tyler wanted at a significant discount. The problem with these deep discounts is that you never know how many of the items each store is going to get. Many of these deals are also time specific in when they begin and end. Even if the deal I found was still in effect, there were probably small odds it'd still be there on Black Friday morning. Even smaller were the odds that I'd wake up early enough after eating to the point of no return.
Before I left, I used the store's app to see how many of the systems were in stock. The number was five, which made it worth taking a shot. When I got to the store I made a gazelle-like dash to the electronics department. No systems to be found. Sold out. I asked one of the customer service reps if she could check in the back, which I'm guessing is the most annoying thing in the world to the people working in the store. Checking confirmed zero consoles. The woman went as far as to look up how many were available in a nearby store. That's when I learned that the app is not perfectly in sync with the count in store.
Before I drove to the second store, I pulled it up on the app and it offered to let me reserve the item. I had struck gold! Just a 25-minute drive and I'd be done and I'd head home to watch a good chunk of the rest of the game. When I arrived, I learned that the app wasn't supposed to let me reserve a Black Friday item and that this store was also sold out. Customer service looked in the system and saw that a store in Monroe had a number of the systems left and was able to double check with them before I left. After another 30-minute drive to my third store, I got one of the last two consoles.
Tyler got to have his version of my Atari 2600 moment and I ended up beating the budget in the end as the big-box store sent me a $50 credit for the app allowing me to reserve an item when it shouldn't have. That said, I have zero plans to ever shop on Thanksgiving night again.
Derek James is a WCCB News Rising anchor, and lives in Charlotte with his wife and two boys, ages 5 and 8.