Best Charlotte Coffee Shops When You Have Kids in Tow
Fuel up and keep the kids happy and entertained at these local caffeine havens.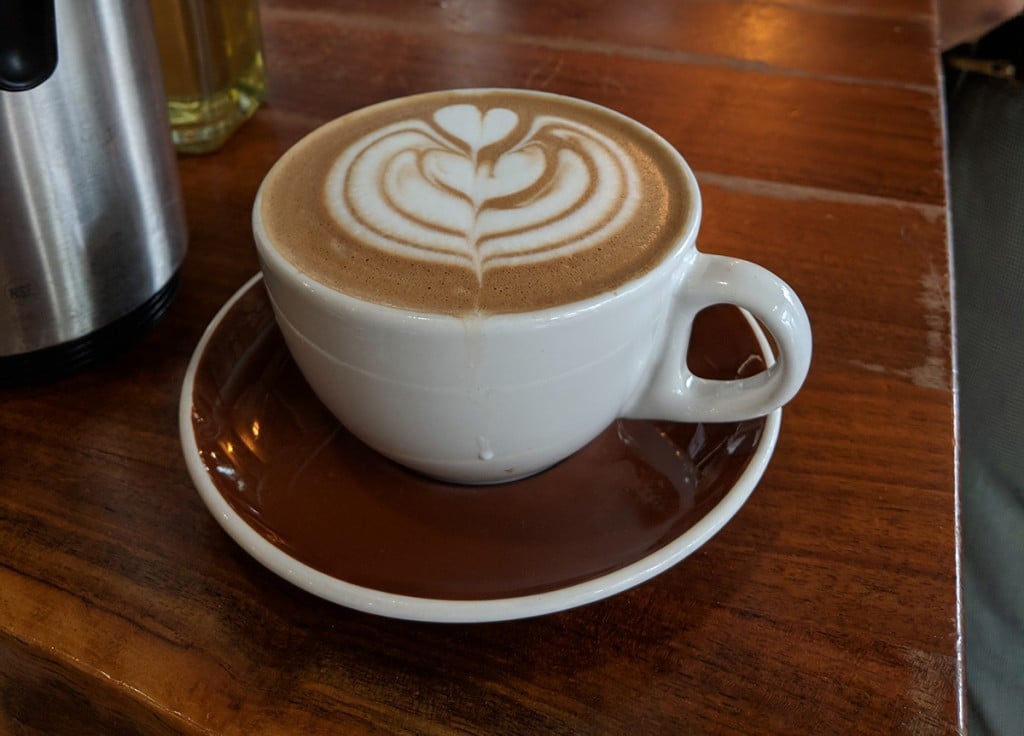 Everything in life is just a bit (or a ton) better with a great cup of coffee. And with these kid-friendly coffee stops in Charlotte, you can get your fix whenever the mood strikes. From cats to babyccinos, play areas to sugary treats the whole family will love, these local coffee shops have a passion for supporting the community and brewing the perfect cup of Joe. You'll never have to miss your morning "personality in a cup" starter or midday pick me up with these spots the kids will be begging to come back to!
The helpful and kind staff at this coffee stop in Dilworth make you feel right at home. Located in Kenilworth Commons off East Boulevard, the shopping center is anchored by a grocery store, so load up on groceries then head here for a caffeine beverage of choice and treats for the kids. Crema offers babyccinos for the smallest hot drink aficionados (steamed milk with choice of flavoring), hot chocolate with the works (we're talking whipped cream, charred marshmallows, cacao and chocolate drizzle), fruit smoothies and shakes. And as any child knows, nothing goes better with a warm beverage than a pretty pastry. Choose from a big variety of sweet treats including gluten-free and vegan options. 1235 East Blvd B, Charlotte, NC 28203.
Amélie's is a fantastic go-to coffee stop for families, a quick snack or meal and playdates. With multiple locations, all cafes are roomy and well laid out with cozy tables, chairs and couches with plenty of space for the crew to spread out. Plus with funky French-themed decor, there's a lot of cool stuff to look at (think endless games of I spy). No matter the time of day, Amélie's can accommodate whatever tickles your fancy. From espresso and coffee to wine and beer, desserts or a quick lunch on the go, every member of the family can find what they are looking for. "Our most popular kid-friendly hot drinks this time of year are hot chocolate (with or without homemade whip cream), Russian Tea and Salted Caramel Apple Cider," says Joannah Long, Marketing Manager, Amélie's French Bakery. She suggests ordering kids drinks temperate so they will be served cooler. Multiple locations.
Fueled by a love of coffee and making the world a better place, former teachers and co-owners Becky and Tony Santoro established Enderly Coffee in 2012. The company's values include people, generosity, relationships and quality – and it shows in everything they do. Monday through Saturday from 7 a.m. till 2 p.m., fill up on coffee, espresso, tea, smoothies, snacks and free wifi. Best of all these teachers and parents have created a kid-friendly environment complete with an activity corner for the little ones. Perfect for a morning playdate! 2620 Tuckaseegee Rd, Charlotte, NC 28208.
Let's face it, even the best planned outings can go astray quicker than it takes a two-year-old to have a meltdown. For those days when you NEED coffee and the baby is finally asleep (finally) or the siblings have stopped fighting long enough to watch a movie or the idea of getting all three kids out of the car just seems like too much, hit the CupLux Coffee Drive-Thru. Treat yourself to an espresso (with two shots), cold brew slushee, breakfast, baked goods, tea and, of course, coffee (hot or iced). 3115 Freedom Dr, Charlotte, NC 28208.
Not Just Coffee, 7th Street Market –
In 2011, Miracle and James Yoder took Charlotte's coffee scene by storm with the opening of Not Just Coffee. Their passion is making the perfect cup of Joe with love and their large following proves they are doing it right. Not Just Coffee has several locations around the city, including some that have a light food menu as well as beer and wine. With its close proximity to First Ward Park (right across the street), why not combine a coffee run with a much-needed outing? Take the Lynx light rail to 7th Street Station, stop at the market, order a large cup of hot deliciousness then let the kids loose at the park. You might actually have time to finish the entire cup! 224 E 7th St, Charlotte, NC 28202.
If you like cats with your coffee – and really, who doesn't? – MacTabby Cat Cafe is a unique place when you need time with some felines. Located on North Davidson Street in the heart of NoDa, the cafe offers two experiences in one location. On the cafe side, you can order hot chocolate, chai, peppermint mocha lattes, apple cider, coffee as well as wine or craft beer and treats from local bakers like banana bread, muffins, rice krispie treats and brownies. Grab your drink and sweet treat and head for a beanbag or table and enjoy watching the adoptable kitties play through the glass.
If watching isn't enough, make a reservation to hang out with the four-legged crew. The fee to enter the cat lounge is $12/hour or $8/half hour for kids seven and older. Kids under seven can play with the kitties on the second and third Saturday of the month with a reservation. You can bring your beverages and treats when you visit the kitties and all are available for adoption. While reservations aren't required for the seven and older set, they are encouraged, especially on weekends. 3204 N Davidson St, Charlotte, NC 28205.
Coffee + happy kids = nothing but a great day!
Courtney McLaughlin is a mom and freelance writer in Charlotte, NC who has depended on the generosity of caffeine to make it this far.