Best Bets: Where to Get a Great Kid's Haircut in Charlotte
Need to tame those beautiful locks? Head to these kid-friendly salons and keep the whole family happy.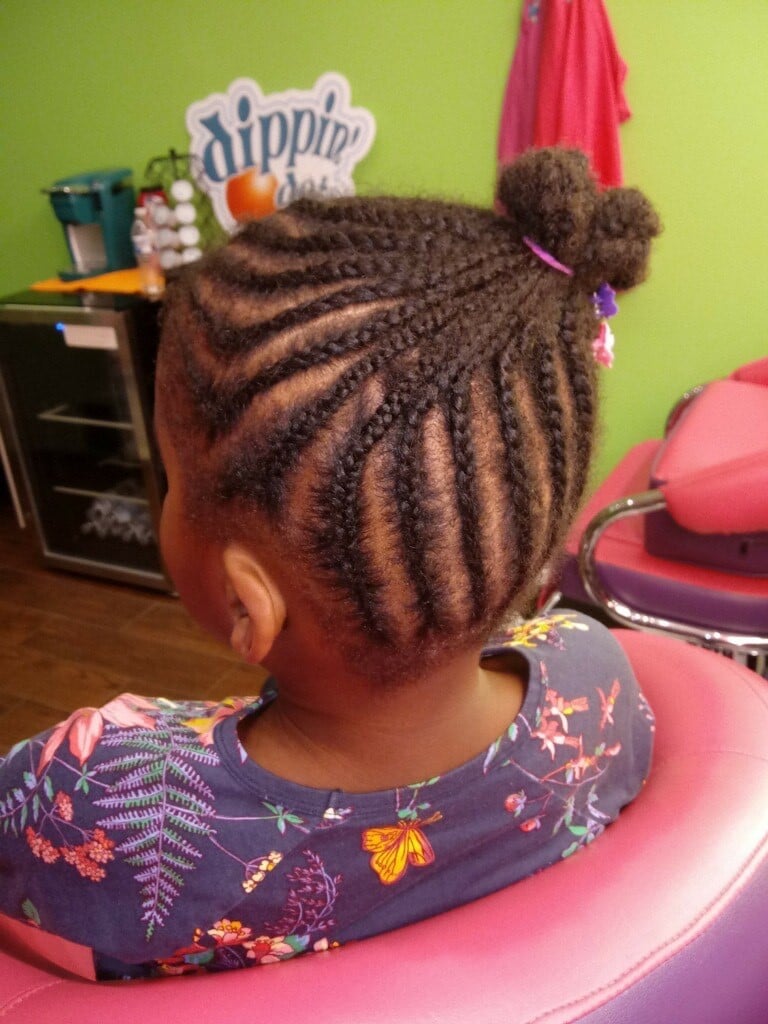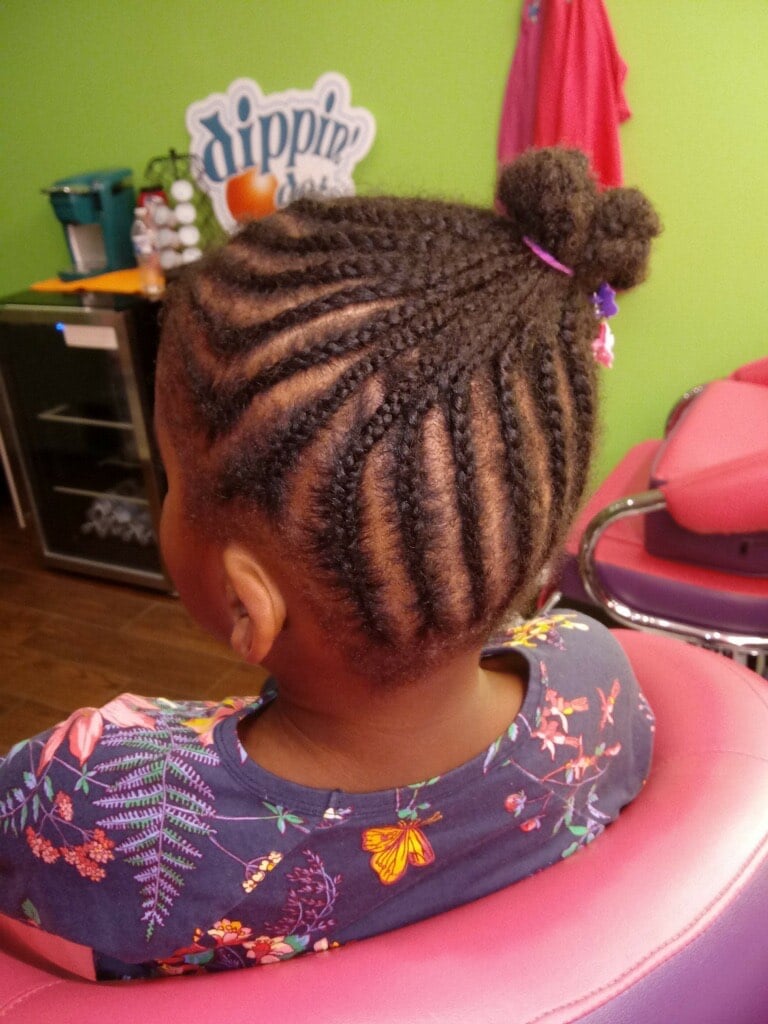 Let's face it, hair is a big deal at any age! From baby's first haircut, to adolescents and teens exploring their personal style, the salon and person behind the shears can make a huge difference between a pleasant experience and one that leaves everyone in tears. Luckily parents in Charlotte can choose from top salons that are 100% kid-focused with entertainment and distraction tricks that rival any magician. There are also styling spots that cater to the whole family, stay open late and welcome walk-ins for those "OMG school pictures are tomorrow?" moments.
After a less than stellar family experience at a salon, Linda and Scott Sharkey opened Sharkey's Cuts for Kids in 2001 which aims to keep families happy with reasonable prices, prompt appointment times and tons of entertainment options. Services come with video games, Satellite TV, Netflix, balloons and lollipops! Kids get revved up when they choose their automotive-themed salon chair including a Dodge Police Cruiser, Barbie Jeep, Frozen Jeep, Lightning McQueen Race Car, Buzz Light Year, Hummer, Fire Engine, #8 Dale Earnhardt NASCAR Race Car or Mini Cooper. Sharkey's can also make your child's birthday one to remember with a "Glamour Party" that treats guests to a dress-up session, hairstyle and makeup, then finishes with a trip down the runway. 5349 Ballantyne Commons Parkway Suite 500 Charlotte, North Carolina 28277. 980-339-5189.
With 224, 5-start Google reviews (and growing), Snip-it's Haircuts for Kids at Park Road Shopping Center has become a go-to for Charlotte families for close to 10 years. They offer hair care services for babies through teens including shampoos, blow-dry and finishing styles. Celebrate baby's first hair cut with an extra special 1st haircut package complete with keepsake certificate. Parents love the online check-in option that sends a text message when your chair is ready for reduced anxiety and fidgeting. An engaging waiting area, personal entertainment tablet at each station, bubbles and snacks make it a pleasant and fun experience for the whole family. 4317-C Park Rd, Charlotte, NC 28209. 704-522-1112.
Cookie Cutters in the Rivergate Shopping Center in Steele Creek offers a one-stop hair chop shop for the whole family – mom, dad, teens, adolescents and little ones. Stylists are specially trained to cut kid's hair and can accommodate children with special needs, anxiety and sensory issues. Using the Cookie Cutters app, parents can schedule appointments, see haircut history, browse stylists bios and sign up for the Prepaid Haircut Program. Every member of your brood will appreciate the indoor playground, TVs, fantasy chairs and excellent customer service! Rivergate, 14130 Rivergate Pkwy #200, Charlotte, NC 28273. 980-237-3450
The idea behind Pigtails and Crewcuts is simple – getting a haircut should be fun! The good times start in the waiting area with whimsical art, entertainment and wooden train table. After a quick cut complete with popular movies and TV shows for entertainment (or distraction), kids take a trip to the treasure chest to pick out a prize. Services offered include a first haircut souvenir package starting at $25.95, bang cut for $7.95, regular haircut for $19.95 and more. Make it a special day out with a dad and child haircut combo for only $34 or a cute up-do starting at $20.95. The salon also carries a variety of kid-centered hair products as well as accessories and gifts. Multiple locations.
Sometimes the best answer to "When are we going to get your hair cut?" is right now. Great Clips has over a dozen locations in Charlotte so you are always close to a walk-in cut with no appointment needed. You can also use Online Check-In to add your name to the waitlist while you finish up errands and head to the salon. Some locations are open as late as 8 p.m. which is super convenient for busy families. Multiple locations.
Courtney McLaughlin is a freelance writer and mom in Charlotte who plans on having her next haircut in a Mini Cooper chair.