Best Bets for Rainy Day Activities
Browse these indoor activities while you escape the rain.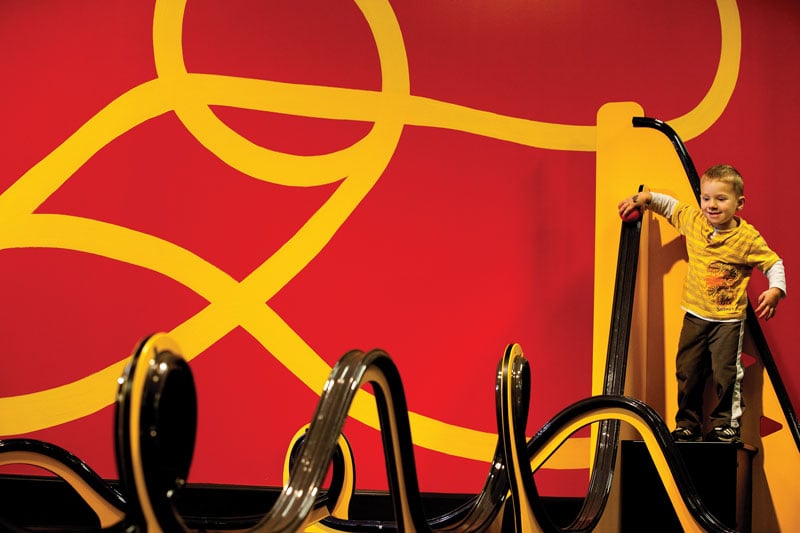 Don't let rainy days dampen your spirits. Use these ideas to find the fun when the weather is wet.
Visit a Museum
Charlotte has an array of museums for your family to check out. Go to Discovery Place, Discovery Place Kids, Discovery Place Nature, the Carolinas Aviation Museum, the Billy Graham Library, ImaginOn, the NASCAR Hall of Fame, or the Schiele Museum of Natural History. Check to see if there are any programs at the nearby Nature Centers (some require early registrations and others don't).
---
Go to the Movies
There's no better way to avoid the rain than to hide in a theater with popcorn. Check out our Movie Reviews for Parents blog for ideas.
---
See also: On Stage: This Month's Kid Friendly Performances
---
Arcade Action
Abari, located on North Davidson Street, has wall-to-wall pinball machines and old-school video games and classic game consoles. It's a bar (hence the name), but on Saturdays and Sundays from noon to 5 p.m. it's open to all ages as long as kids come with a parent or guardian.
With locations in Pineville and Concord, Dave and Buster's offers food, games, virtual reality, billiards and bowling. For the younger set, Chuck E. Cheese is always entertaining with its skee ball and classic arcade games.
---
Jump, Flip and Ride a Bull!
Jump on trampolines at Sky Zone, Defy Gravity and Big Air. You can also ride a mechanical bull and explore virtual reality at Big Air. Smaller children, including toddlers, can bounce at Monkey Joes.
---
Seek Adventure
American Ninja Warrior fans can start their challenge to becoming a champion at Kinetic Heights. The indoor gym has climbing walls, indoor ropes courses, and Parkour classes. On Saturday mornings, check out the drop-in Parkour classes for ages 5-8 and 8+.
Let the kids climb the walls at Inner Peaks Climing Centers, located in Southend and Crownpoint in east Charlotte. For folks who live a bit north of the city center, check out Cliff Hangers Climbing in Mooresville.
---
Don't Leave the House
Get your kids to help you make sandwiches for the Urban Ministry Center or snacks for Refuge Support Services. Begin to clean out your house and gather belongings for a yard sale with future proceeds going to your favorite charity.
Make a day of fun playing cards and board games.
Build a fort.
Make a scavenger hunt.
Have a tea party.
Check out the calendar of events to see if there are any special events happening.