Best Bedtime Books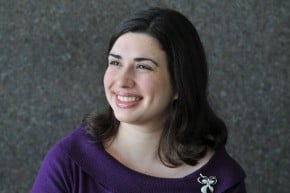 Bedtime is one of the best times to begin a book ritual with your child. No matter how young the child, the bedtime book is a great way to slow down, bond and leave lasting and meaningful memories.
The books on this list are sure to cure the bedtime blues, from the restless toddler to the school-age child who's afraid of the dark. Send your little one to sleep with a special story that will put a big smile on his or her face.
Goodnight Already by Jory John
Parents will surely relate to bear, who is tired after a long day and wants nothing more than to go to sleep. Then there's duck, who is full of boundless energy, and wants nothing more than to have fun with bear. Plenty of humor for both children and adults.
Go Away Big Green Monster by Ed Emberley


Perfect for the child who is scared of the dark, this story teaches the child that the monster in the mind is always within his or her control. With the turn of each page, a funny looking monster will grow and grow. But then when it's time to send the monster away, each turn of the page will make it disappear bit by bit. "Nighty Night Little Green Monster," also by Ed Emberley, is a fun companion to this modern classic.
So Cozy by Lerryn Korda
This new book is a great bedtime book for a rainy evening. Dog is cozy in his big warm bed, Goose waddles up to the scene and sees how cozy dog looks, and before you know it all of the animals are snuggling in dog's cozy bed. But how long before it's not-so-cozy anymore?
Little Sleepyhead by Elizabeth McPike
With gentle rhyming text and soft, soothing illustrations, this is the perfect new bedtime book for a tired toddler. It weaves together just the right words to wind down the wiggle-prone after a busy day.
What? Cried Granny An Almost Bedtime Story by Kate Lum
It's Patrick's first time spending the night at his granny's, but he doesn't have a bed! What will granny do? As each subsequent page grows more outrageous, this book is sure to amuse both children and adults.
When My Baby Dreams by Adele Enersen
The perfect book for a new parent to read aloud to a sleepy newborn, it imagines an answer to what every parent wonders, "What does my baby dream about when she sleeps?" With charming photographs of the author's baby sleeping, surrounded by various props to create magical scenes, it is one that you will revisit more than once just to study the pictures. It affirms all the hopes and dreams we have for our children.
The Dark by Lemony Snicket


This is a captivating, suspenseful story for children in kindergarten or older. A young boy is afraid of the dark but learns that the dark is not to be feared. An unusually profound story for a children's book, it teaches the child to understand the unknown rather than fear it.
The Squeaky Door by Margaret Read MacDonald
A little boy is staying with his grandparents, but every time Grandma tucks him to bed, and shuts the door, the door lets out a loud SQUEAK. How can grandma keep him from being scared? This lively, laugh out loud story will put any fears to rest. Children will love joining in on the sound effects.
Don't Let the Pigeon Stay Up Late! by Mo Willems


Pigeon just wants to stay up late… can he? Please? After exhausting himself getting a "no" for every request, pigeon is very tired by the end of the story. The pigeon books never disappoint and this is one that will be requested often.
The Napping House by Audrey Wood
This is a classic bedtime story, with relaxing, repetitive text and gorgeous illustrations. It's also very funny. A grandmother goes to bed and her grandchild climbs in, followed by a cast of characters including, a dog, a cat and a mouse. Everyone is sleeping soundly in this house… but uh-oh here comes that wakeful flea!