Basic Instincts
Trust your gut when making decisions about school placement for your child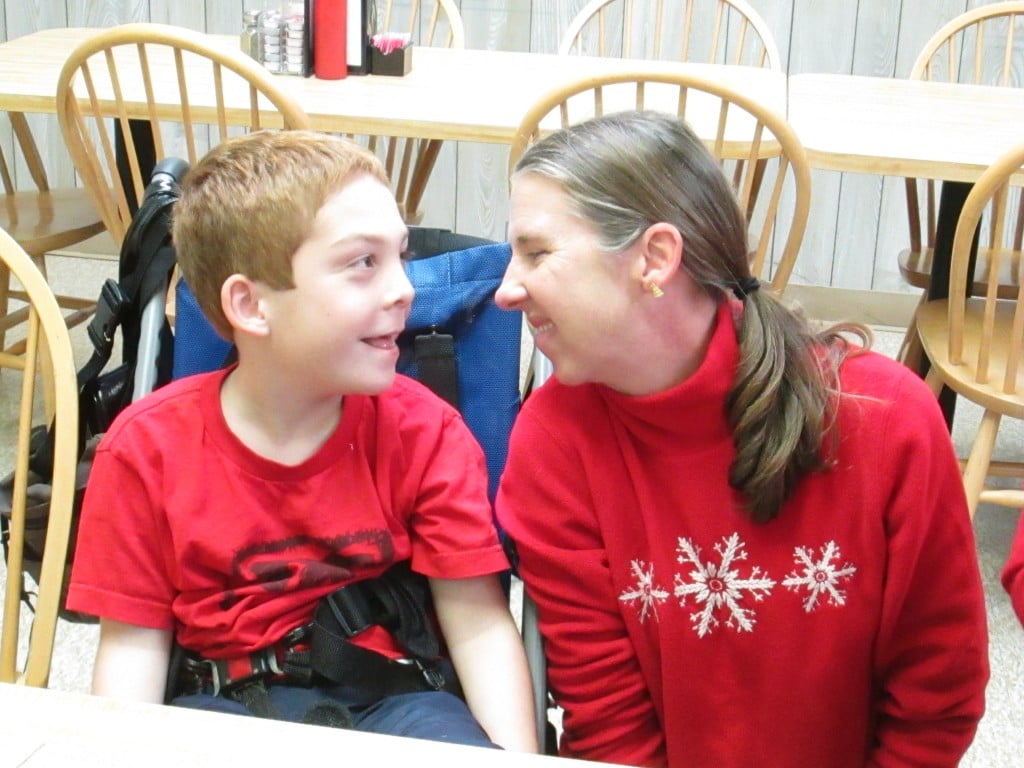 When Ben turned 3-years-old, his Early Child Development services were turned over to the school system. This transition meant a new school placement for Ben.
At the time, we were working with caring case managers, teachers and therapists who had known Ben since he was a baby. I trusted their ideas and suggestions; I valued their judgment. At the transition meeting to determine a new school for Ben, this group agreed that there was one school that would fit Ben's needs. From what they had heard, it had the best teachers, therapists and reputation.
I visited this school and left knowing that something was not right. I could not put a name to it, I could not tell someone why, I just knew it was not the right place for Ben. I pushed aside my feelings and decided to go with what the team of trained professionals recommended.
At first, we sent Ben to this school five days a week. As things got worse, I moved him to just two days a week for a couple of hours. After seven months and intolerable conditions, I yanked him out abruptly.
Nine years later, I have perspective on this experience. At the time, it consumed me. Here's what I can say now:
1. Do the research. Know your options.
The group at this transition meeting (including me) had tunnel vision for this one school. If we had all our information, we would have learned about a public school within walking distance of our house with a special class just for Ben with a wonderful and caring staff.
2. Visit and ask questions.
Many decisions have to be made for your children, special needs or not, and it is necessary to see for yourself what type of people will be caring for your children. Visiting is good, but asking questions is key. Ask to talk to other parents, ask about turnover rates, staffing, daily schedules, progress reports, etc.
Make a list of questions based on what is important to you. After this experience, when it came time for kindergarten, I met each teacher and principal with a typed list of questions. I visited the schools more than once. It took time, it was exhausting, but I learned a lot.
3. Trust your gut, or those little arms and legs.
Everyday that I dropped Ben at this school, I wanted to cry. I knew he did not like it even though he could not talk. At his previous preschool, his arms and legs would move frantically when we got into the parking lot. That was how I knew he loved it there. I definitely did not get the same response at this new school.
As a new mom, I was hesitant to speak up about my concerns about the school. I did not give myself the credit I deserved for being Ben's mom. Although my training was all on-the-job, I was the expert on Ben.
4. Everyone is entitled to their own experience.
Am I angry with the therapists that led me to this school? Do I hold a grudge? Absolutely not! They were just passing along what they had heard from other people. There are many families who have had incredible experiences at this school who have gone on to volunteer there and raise money for the foundation. And their children probably did well there. But for our Ben, it was not a good fit.
After we ended Ben's studies at this one particular school, he was able to attend the public school around the corner. That school turned out to be a special place, where the people who worked there were like angels ready to take Ben (and our family) under their wings. Most everyone we met there is still in our lives today.
Attention Required
Each new Special Attention post features a resource or an upcoming event.
This week, North Carolina Assistive Technology is featured.
N
CATP
in Charlotte is a "
full service AT center providing device demonstrations, short-term device loans, device re-utilization (
Visit the NC Technology Exchange Post
), training and technical assistance, public awareness, coordination and collaboration, assessments, consultations, and workshops/seminars."
See more resources for families with children with special needs in the Special Needs Directory.
​Vanessa Infanzon writes at eSpecially Ben. Follow her on Twitter at @morethanVMI.