Back-to-School Events in Charlotte
School supply collections and readiness activities for the 2017-2018 school year.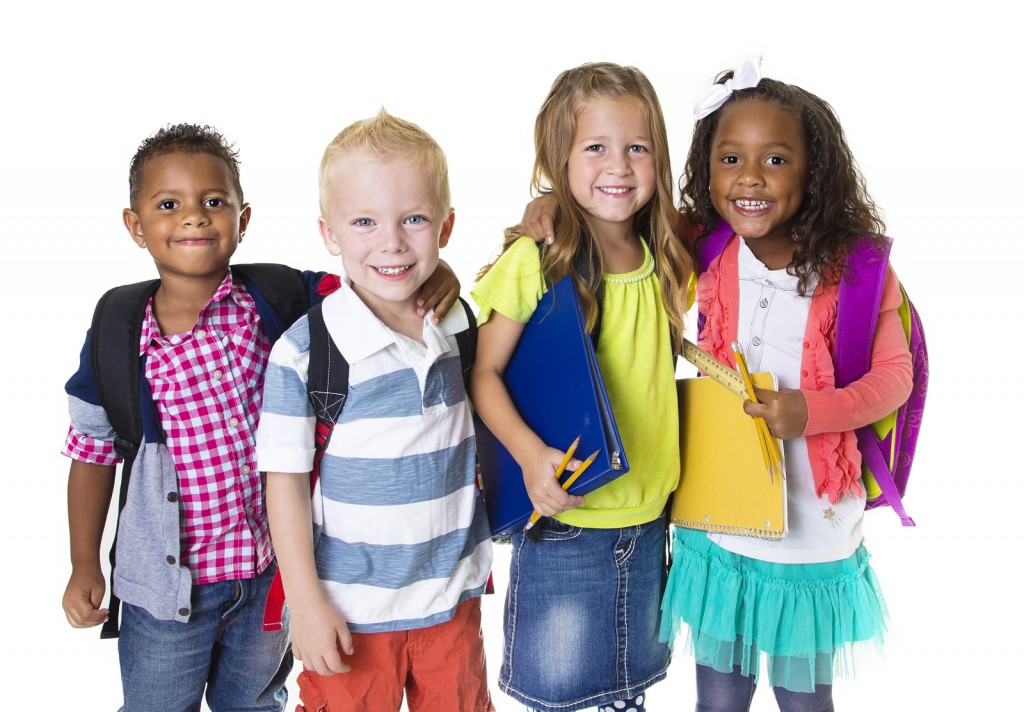 School supplies are already gracing the shelves of local retailers and it's never to early to prepare for getting the kids back to school. Whether your child is getting ready to enter elementary school or you're looking for a way to give back to the community or celebrate the end of summer, we've compiled a list of fun back-to-school events in the Charlotte area.
When: July 18 and 25, and Aug. 1 and 8, 2 p.m.
Where: South County Regional Library, 5801 Rea Road
Rising kindergarteners can participate in activities designed to engage pre-reading skills. Register online in advance as space is limited.
---
When: July 25, 2 p.m.
Where: Mint Hill Library, 6840 Matthews-Mint Hill Library, Mint Hill
Stop by the library for activities designed to help rising kindergarteners make the transition into elementary school. Register online.
---
When: Aug. 3, 5-7 p.m.
Where: St. John's United Methodist Church, 321 S. Oakland Ave., Rock Hill, South Carolina
Join this educational festival as it helps children entering kindergarten and their families as they make the exciting journey into school. Enjoy music by children's musician Roger Day, meet with more than 30 community exhibitors, and receive free admission into the Main Street Children's Museum.
---
When: Aug. 5, 10 a.m.-2 p.m.
Where: Rock Hill Galleria, 2301 Dave Lyle Blvd., Rock Hill, South Carolina
Visit with vendors and exhibitors who can help you prepare for the upcoming school year, including 1,500 free pencil kits, 1,000 free book bags with basic supplies, health screenings, a family fitness challenge, and more.
---
When: Aug. 5, 11 a.m.-1 p.m.
Where: Northlake Mall, 6801 Northlake Mall Drive
This free bash will include many food and drink samples, giveaways, music and games led by Mr. Nigel, and more. Northlake Mall is partnering with the Rho Psi Omega chapter of Alpha Kappa Alpha Sorority to collect at least 400 backpacks for area elementary students.
---
When: Aug. 9, 11:30 a.m.-1 p.m.
Where: NASCAR Hall of Fame Plaza, 400 E. Martin Luther King Jr. Blvd.
Visit the plaza outside the NASCAR Hall of Fame for a special back-to-school event with NASCAR Sprint Cup Series driver A.J. Allmendinger and his show car, food trucks, Champ the Cheetah and other mascot friends from the Charlotte Knights, Charlotte Checkers, and Charlotte Hornets. WSOC-TV 9 anchors Scott Wickersham and Erica Bryant will broadcast live from the plaza at noon. Dance along to tunes from a DJ and bring school supplies to help support Classroom Central.
---
When: Aug. 12, 9 a.m.
Where: Main Library, Rock Hill, 138 E. Black St., Rock Hill
Receive free school supplies and information from community partners along with robotic demonstrations, face painting and other activities. Students must be present to receive supplies.
---
When: Aug. 18, 7:05 p.m.
Where: BB&T Ballpark, 324 S. Mint St.
Cheer on the Knights as they take on the Lehigh Valley Iron Pigs. The theme of the night is "Back to School" and the event wraps up with a fireworks show.
---
When: Aug. 19 from noon to 4 p.m.
Where: Millbridge, 1401 Millbridge Pkwy., Waxhaw
Bring a school supply donation and receive tokens for games, including a dunk tank, boat races and relay swimming. Plus, a food truck, tie-dye shirt making, a DJ, and more.
---
Countdown to Kindergarten at Discovery Place Kids
When: Aug. 25, 4-8 p.m.
Where: Discovery Place Kids, 105 Gilead Road, Huntersville
Families can meet with local kindergarten teachers to learn more about the first 30 days of school, visit a mock classroom, experience bus safety with Gus the Bus, and receive free admission to the museum.